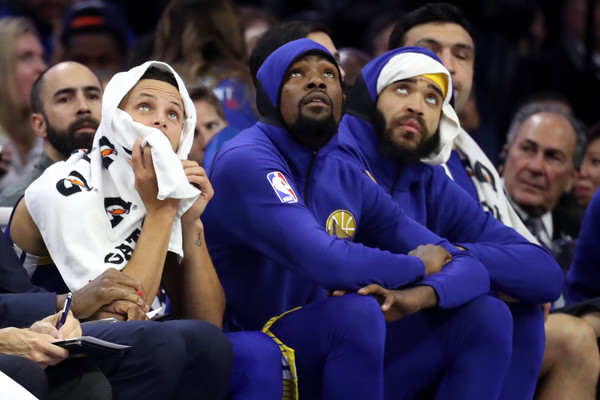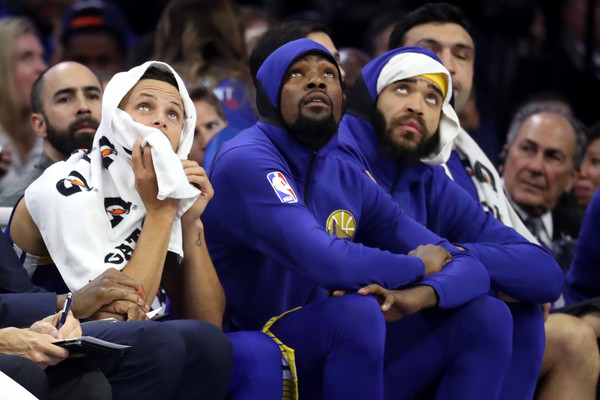 Are you impressed by Kevin Durant's rap skills? If so, you have something in common with JaVale McGee.
Speaking with ESPN The Magazine's Sam Alipour, the former Golden State Warriors center spoke to KD's skills on the mic:
I've been hearing for years from guys around the league that your old teammate Kevin Durant has some skills as an emcee.

Oh yeah, KD can rap for real. He probably has ?like 100 songs that he doesn't put out. We worked together on some things that he's got on his hard drive. I don't think he's gonna release it because he might get sued by Nike for all the curse words in our songs. [Laughs]
Here. For. This.
As a quick aside, definitely check out Alipour's entire piece. He and McGee touch upon almost everything, including fatherhood and the big man's rattail, during their interview.
Anyway, this is a pretty sound endorsement from McGee. We have evidence that KD can spin a little bit. His super-secret rap song co-recorded with LeBron James during the lockout was recently (and no doubt strategically) leaked to the masses. Yours truly personally didn't care for it, but it also wasn't anything close to terrible. Both Durant and LeBron maintained what appeared to be pleasantly average flow.
Sign me up for dump of Durant's hard drive, though. We've gotten a taste of NFSW KD on social media in recent years. It'd be great to have a sampling of his profanity-packed beats—you know, for the sake of seeing whether McGee is correct about his skills and not at all for the purpose of our general glee.