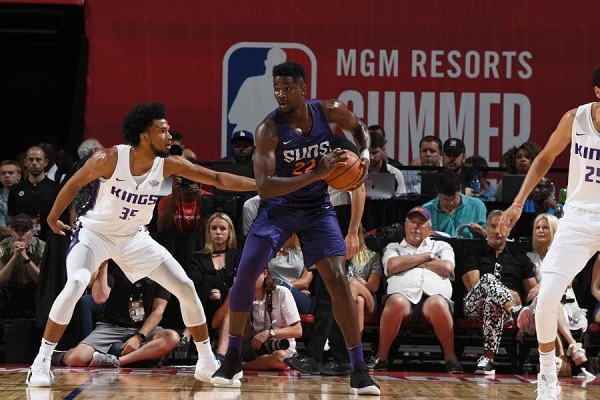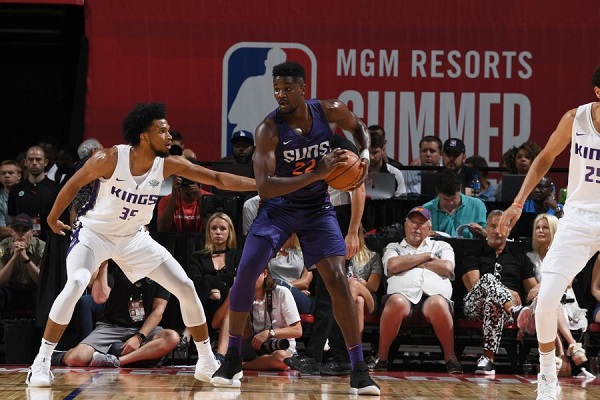 Las Vegas is the center of the basketball world the few first weeks of July every summer as all 30 teams participate in Las Vegas NBA Summer League.
It is basically an NBA conference where the whole industry meets, scouts, coaches, personnel players and coaches.
It is also the first chance for the prized new additions of these teams and the top picks of the year's draft class to make their first appearances with their new NBA teams.
Going to the first Saturday of summer league has become a tradition for my brother and father as we spend a full day taking in as many games as we can.
Here are some observations from a day at NBA Summer League…
Lakers Fans Are Back in Full Force
The LeBron effect has definitely made its mark on the Los Angeles Lakers, there were probably 5x more Lakers jerseys than anything else, not one LeBron Lakers jersey btw, and you could sense that Lakers fans are convinced that the glory days have returned to Tinsel Town.
John Collins Could Have a Breakout Season in Atlanta
Collins is currently the leading scorer in NBA Summer League (he reportedly is done playing) and had the best performance of any player we saw on Saturday with 30 points and eight rebounds on 4-for-7 shooting from three.
Collins is clearly putting an emphasis on improving his three-point shooting this summer (he shot 34% as a rookie) and his ability to be constantly active on the glass on both ends and to be an effective rim-runner on the pick-and-roll already make him a valuable young asset, but being able to shoot close to 40% from three as well would make him deadly and with a good passing point guard in Trae Young he could have an 16-10 type season.
Trae Young Doesn't Have the Tools to be an Efficient Offensive Player in the NBA
The Atlanta Hawks took a big chance on Trae Young and are banking on him being their star point guard of the future after passing up on Luka Doncic and essentially moving back two spots to draft the Oklahoma standout.
A first glance at the numbers would suggest Young had a great performance on Saturday with 22 points and 11 assists, but a deeper dive reveals that he was 4-for-12 from the field and struggled to get off a clean shot.
There is no denying Young has special range and seeing him in person validated that he is a better passer than Steph Curry was at his age with his ability to see the floor, but Young has several limitations at this point. He is slight in frame and unable to utilize his strength to finish effectively in the paint at this point. He doesn't appear to possess the sort of elite short area quickness that Curry does in order to get the separation he needs to get off good looks. Young takes a lot of low percentage looks because of his struggles getting separation and visibly struggled against a good, long defender in Frank Ntilkina. Young has just as much of a chance of being a bust as a star in my opinion.
DeAndre Ayton is Clearly a Better Prospect Than Marvin Bagley III
Ayton outplayed Bagley on the stat sheet in their highly anticipated No. 1 vs No. 2 match-up on Saturday, scoring 22 points and grabbing 11 rebounds to Bagley's 15 points and seven rebounds, but he passed the eye test much more as well.
While some of Ayton's points came in garbage time and Bagley left the game early with a hip injury (he is missing the remainder of summer league) Ayton was much more patient about getting his opportunity and used his extra height (he is 7'1″ to Bagley's 6'10") and girth (Ayton is 260 pounds) to manhandle Bagley on the boards in a few instances.
Neither player had the luxury of having anybody capable to deliver effective post entry passes (Ayton also didn't work hard enough to seal off the defender in the 1st half) but Ayton finished with authority when given the opportunity and handled the constant double-teams with ease, instantly rotating the ball to his open teammate.
Bagley forced the issue a little more and doesn't quite have the calmness that Ayton exhibits on and off the court.
Both may very well be special players, but even with a league moving away from traditional centers, the Suns made the right decision selecting DeAndre Ayton.