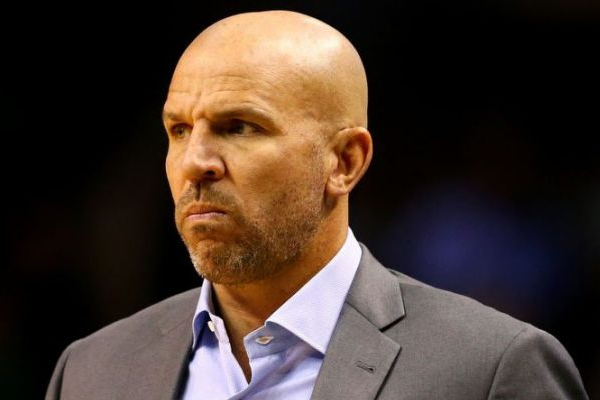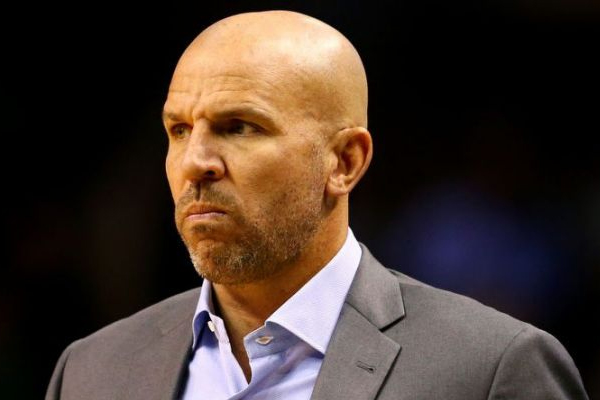 On Sunday, ESPN's Adrian Wojnarowski reported that Jason Kidd will be a "serious coaching candidate" for the Los Angeles Lakers should Luke Walton be fired after the season.
The news comes amid a report that he is also expected to be in the running for a job at his alma mater, the University of California, Berkeley.
Kidd will be among the serious candidates for the Lakers coaching job if Luke Walton is dismissed, league sources tell ESPN. That's expected to give Kidd some pause on pursuing the Cal opening now. https://t.co/mm1SHCcVNJ

— Adrian Wojnarowski (@wojespn) March 24, 2019
Kidd gained experience as a head coach for the Nets (2013-14) and the Bucks (2014-18). He was fired by Milwaukee in the middle of the 2017-18 season.
Kidd's coaching résumé includes a 183-190 record over 4 1/2 seasons with the Brooklyn Nets and Milwaukee Bucks, a team from which he was fired in the middle of the 2017-18 season. Hi greatest success was turning around a 10-21 start in his debut with the Nets to finish the season 44-38, but that resulted in a failed power grab by Kidd and a trade to the Bucks. Kidd then spent 3 1/2 seasons with the Bucks before being fired. He was criticized for an old-school, hard nose approach and often blamed the team's youth for its problems instead of accepting his own shortcomings.
Jason Kidd lost a job leading a team full of young, developing talent, an environment very much like the Lakers. So, why would the Lakers and Magic Johnson seriously consider Kidd as head coach? Well….according to Stephen A. Smith, they aren't:
"I want to make sure I'm very careful about what I'm saying. I've been told there's no way they're really considering Jason Kidd. He's not on their list. Now that's what I'm hearing. But I also want to emphasize I'm not covering the NBA like that. As much as I cover these games or what have you, I'm not on the phones with these executives every single day as intimately like the great Adrian Wojnarowski is, so I'm certainly not trying to cast any aspersions on any of his reporting. Listen to this man because he's usually right on the money. He's my friend, I respect the hell out of him. But in this particular story, the Lakers are saying, 'No, we're not interested in Jason Kidd.' And they want to make sure that that's clear. I don't know why, but they wanted to make sure that that was clear."
So stay tuned this suummer, because if the Lakers do move on from Walton, a coaching search will become a critical part of the Lakers offseason.