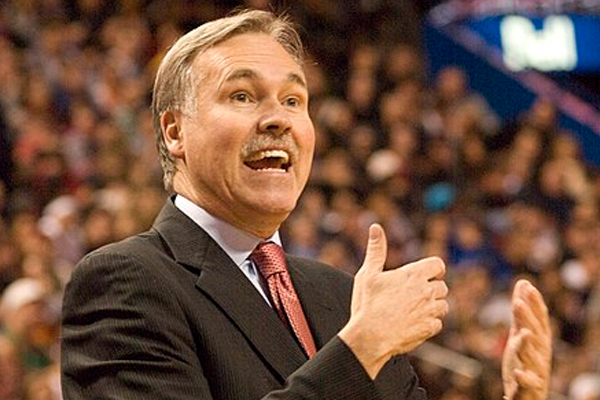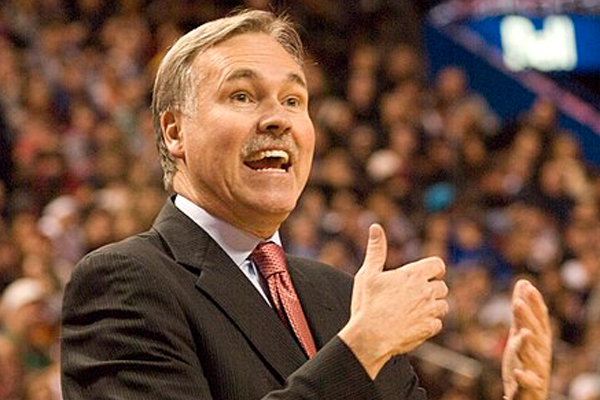 As the Houston Rockets gave up a 15-point lead and lost game 7 of the Western Conference Finals to the Golden State Warriors, 101-92, it became a little hard not to look around and start pointing fingers. At least for me. Somewhat surprisingly, neither James Harden, Eric Gordon, nor Head Coach Mike D'Antoni were anything less than true professionals during their post-game interviews, so then let me be one of the first to start throwing shade (at someone besides the refs).
There are plenty of reasons why the Rockets failed to close out the series in two consecutive games. Oddly enough, it seems like D'Antoni knows the problem(s), but he refuses to adjust his game plan accordingly. After the Rockets game 6 loss, D'Antoni admitted that it "kind of goes hand-in-hand between, you know, getting good offense and having stops."
And that was the ball game. Between the Rockets' lack of sustained defense and their lack of a coherent offensive strategy, they just didn't have enough to best the defending champions.
Like we should have expected with Harden and D'Antoni, the Rockets had problems defensively.
Throughout the game, the Rockets had—if not poor defense—at least defensive lapses that are inexcusable of a team trying to win a championship.
In the first period, Stephen Curry got a steal and Harden left him wide open to nail a three-pointer. Later in the opening quarter, Draymond Green slashed in for an almost uncontested dunk during a fast break.
In the 3rd quarter, during which the Warriors outscored the Rockets 33-15, P.J. Tucker didn't even close out on Curry for a three-point shot that cut the Rockets lead to 61-58 (of course there was a moving screen on the play, but it didn't affect Tucker). In the 4th quarter, the Rockets' lack of defense was best exemplified by Gerald Green's inability to close out on shooters.
The Warriors' big stars finished with 34 points and 3 blocks for All-star Kevin Durant, 19 points for Klay Thompson (who got in early foul trouble), and a near-triple-double for Curry: 27 points, 10 assists, 9 rebounds, and 4 steals.
The real problems for the Rockets were their offensive and defensive strategies, which sadly fall squarely on Coach Mike D'Antoni, who I like. He's seems like a really nice guy, but there is a reason his teams have never made the NBA Finals.
After their game 6 loss, D'Antoni said something very telling. "We shot 50% from threes in the first half…you're not gonna shoot 50% the whole game." Again, he seems to know there is a problem but sticks with a flawed strategy nonetheless.
It's like former NBA All-star forward Chris Webber said of the Rockets during game 7: "their strategy doesn't take advantage." Webber suggested that they need to drive to the hoop when the other team is in the bonus.
Since we covered the Rockets' lack of inspired defense, let's move on to the Rockets' offensive scheme, although calling it that may be giving them too much credit. Everyone noticed how they missed 27 straight threes and went 7/44 from beyond the arc in game 7. The Warriors, on the other hand, shot 16/39 (41%) from the outside and 48.8% from the field.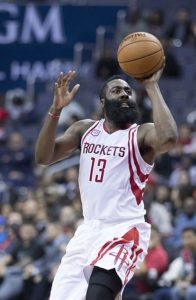 At a certain point, the Rockets needed to make in-game adjustments, which they did not. Even after the game, Harden, who had 32 points, 6 rebounds, 6 assists, and went 2/13 from three, defended their "strategy" of nonchalantly chucking up three-balls. "We're just gonna keep shootin' 'em…we just didn't make 'em," Harden proclaimed. He was also a -13 in +/-.
When asked (post-game) if he thought about changing the Rockets' strategy of shooting about 40 threes per game, D'Antoni said bluntly, "No."
For the record, Trevor Ariza, Gordon, and Harden went 4/34 (11%) from beyond the arc in game 7. Ariza finished 0/12 (0/9 from three), which really bothers me. Ariza is a great slasher, who doesn't need to be sitting on the three-point line the whole game. Gordon had 23 points but went 2/12 from distance.
One reason for hope for the Rockets was 24-year-old Clint Capela, who had 20 points and 9 rebounds. For a while, it looked like they could have kept feeding him on the inside until he had 40 points, and perhaps they should have.
The Rockets with a healthy Chris Paul might have won the game and moved on to the NBA Finals, besides they won the offensive rebound battle 17-11 and only turned the ball over 12 times (compared to the Warriors' 16), but shooting 40% from the field, 15% from three, and 50-something% from the free throw line will never get it done in this league. And the Rockets need to come up with a better strategy than we're gonna shoot a ton of threes, and if we lose then "so be it."