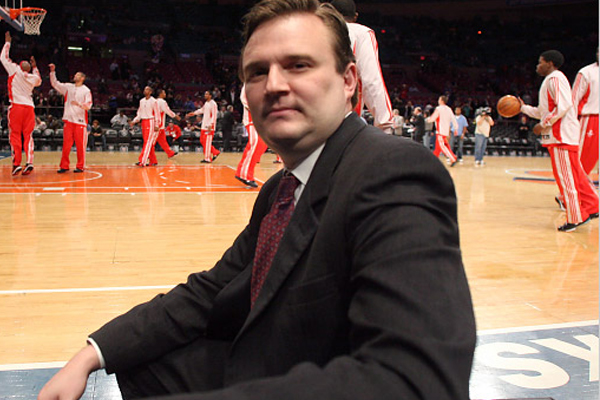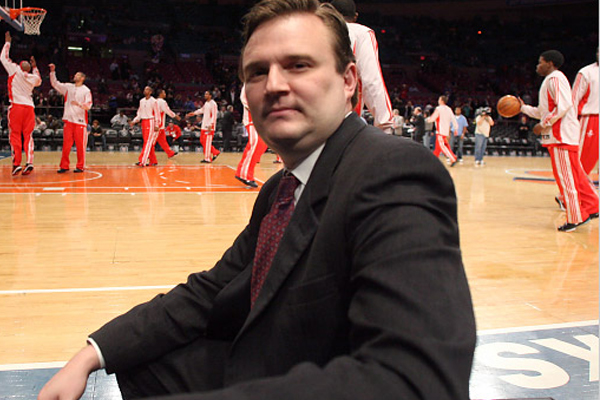 The Houston Rockets have agreed to a five-year contract extension with general manager Daryl Morey.
"I'm super happy," Morey told the Houston Chronicle. "I'd love to be with the Rockets for life. This obviously solidifies us for a little while. I'm just really thankful to Tilman Fertitta for having the faith in our team. And really, it is about us having a team of people that makes this all work."
Morey has built Houston into a perennial contender in the Western Conference and one of the top challengers for the NBA title. His most successful move as GM came prior to the 2012-13 season when he acquired reigning MVP James Harden in a trade with the Thunder.
Morey said one of his first priorities will be an extension for coach Mike D'Antoni, who is signed through the end of next season.
"He's such a critical factor," Morey said. "Speaking for myself only, I would love for him to be here for as long as he wants to be here. He's so critical to everything we're doing here. Hopefully, that's something we can work out at the right time. I think the right thing for everyone is those things are done in the offseason."
Rockets owner Tilman Fertitta discussed his and Morey's shared outlook for the team's future and hinted at just how lucrative his GM's new contract is.
"We don't like rebuilding. We like to be competitive every year," Fertitta said. "We're on the same page. We look forward to being a successful team for many years to come.

"This makes Daryl one of the highest-paid general managers in the league, which he rightfully deserves."
Daryl Morey first joined the team in 2006 as an assistant general manager. He was then promoted to general manager in May 2007. The Rockets have made the playoffs in eight of Morey's 11 seasons at the helm.