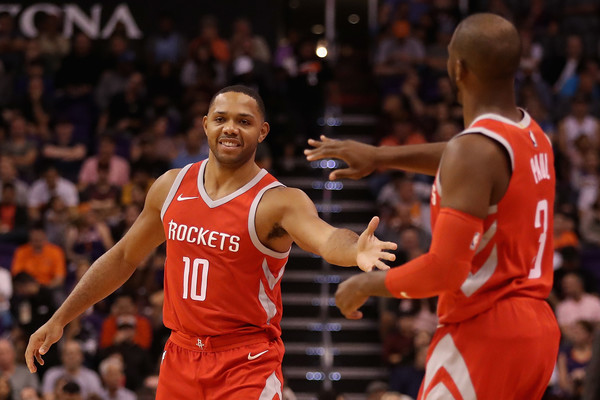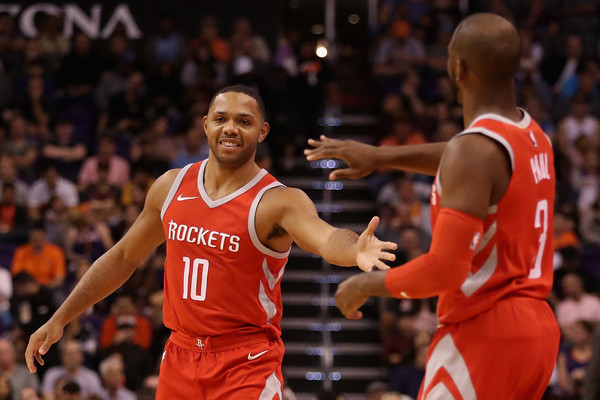 Eric Gordon has a not-so-hot take: He thinks the Houston Rockets would have won Game 7 against the Golden State Warriors on Monday night had Chris Paul been healthy enough to play.
From ESPN.com's Tim MacMahon:
Eric Gordon on Chris Paul's absence: "If he was out there, we would be playing on Thursday."

— Tim MacMahon (@espn_macmahon) May 29, 2018
These comments are bound to rub more than a few people the wrong way. Some truly believe it wouldn't have mattered—that the Warriors would have turned on the jets and pulled off the series victory no matter what. And maybe they would have.
But the Rockets jumped out to a 3-2 lead. That actually happened. They only needed to win one of the two games to close out the series. It's not outside the realm of possibility that Paul would have made a huge difference.
Remember: The Rockets jumped out to large leads in the first quarter of Games 6 and 7. Having Paul would have made it easier for them to hold those advantages. He at the very least would have made it easier for them to labor through James Harden's cold streaks, or even that Game 7 brick-fest, during which they missed 27 straight three-pointers. After seeing Paul carry the Rockets' offense on more than one occasion, specifically towards the end of the second round against the Utah Jazz and in Games 4 and 5 versus the Warriors, he absolutely could have been impetus that propelled Houston over the hump.
Obviously, we'll never know if that's actually true. Gordon spoke in more definitive terms. You can't do that. Not for certain. Not when the Warriors are involved. But to pretend the Rockets were always going to lose this series is ignorant. They had a chance. They were a genuine threat—that is, until Paul suffered his hamstring injury.