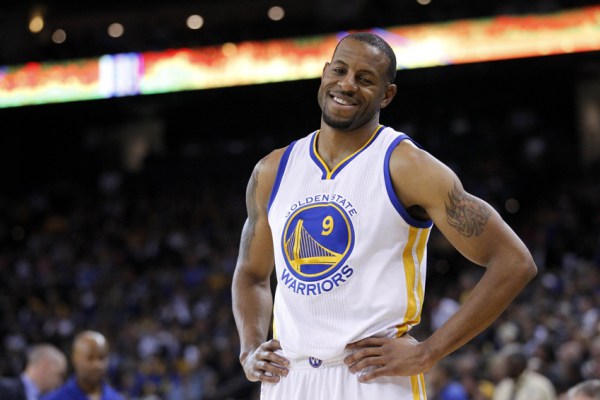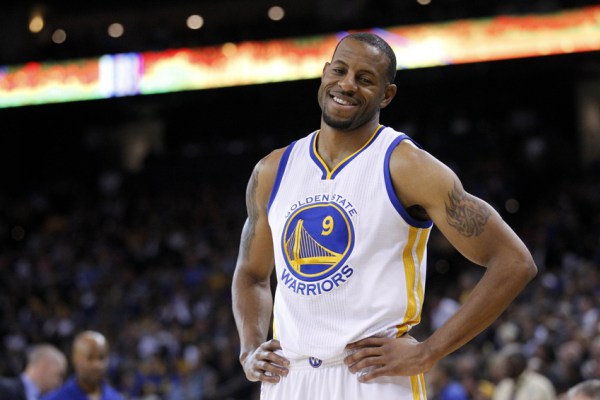 Andre Iguodala missed the final four games of the Western Conference Finals while dealing with a left knee injury. And as it turns out, he may not be ready for the start of the NBA Finals.
Or maybe he will be. Truth be told, he doesn't know. Nor do the Warriors. Everyone involve still seems to be searching for answers, according to ESPN.com's Chris Haynes:
Golden State Warriors forward Andre Iguodala recently got a second opinion on his injured left knee and is still trying to figure out what's wrong, league sources told ESPN.

The Warriors are officially labeling the injury a left lateral leg contusion.

The 6-foot-7 swingman plans to search for a remedy in the coming days, sources said, and his status for Game 1 of the NBA Finals against the Cleveland Cavaliers is unknown.
Playing without Iguodala won't be the end of the world for Warriors. The Houston Rockets pose more of a challenge than the Cleveland Cavaliers, and the Warriors survived that test. It wasn't pretty, but they made it out of the Conference Finals without him, despite trailing 3-2.
Still, Iguodala is super important to the Warriors' defense. He's probably their very best perimeter defender. (Draymond Green is more of a switchy anchor, while Klay Thompson is mostly a one-on-one specialist.) More to the point, he's proved integral in the past to limiting LeBron James. Without him, the Warriors will have to lean more on Green and Kevin Durant.
Again: That's not the end of the world. The Cavs are not the Rockets. They're worse. And LeBron has to be exhausted. He played all 48 minutes of the Cavaliers' Game 7 victory over the Boston Celtics, and he's logged almost as much playing time through the Conference Finals (743 minutes) as he did during last year's entire playoff run (744). But that doesn't make Iguodala's health a non-story or non-factor. His absence would ever so slightly open the door for Cleveland in Game 1, and who knows what could happen from there.