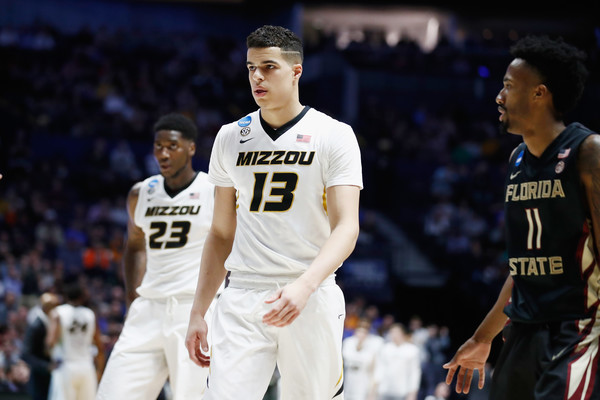 Who would Michael Porter Jr. pick with the No. 1 overall pick in this year's NBA draft if he were the Phoenix Suns' general manager?
Himself. Duh.
Okay, that's expected. It takes a special kind of self-aplomb to be a professional athlete. Few of this year's prospects will just come right out and say they're inferior to one of their peers.
Porter is no different. As he told reporters, per ESPN.com's Nick Friedell:
Michael Porter, Jr.:"I played against all these guys, they're all great players, but I'm the best player in this draft. And I just can't wait to show what I'm capable of." https://t.co/T31nLdWxLj

— Nick Friedell (@NickFriedell) May 17, 2018
This sounds a little crazy now, after he spent most of the year at Missouri dealing with a back injury. But it wasn't too long ago that he was the consensus No. 1 pick. Prior to his injury, he was expected to battle for the honor with Luka Doncic; he received more love even than Deandre Ayton, the player many expect to go No. 1 now.
It'll be interesting to see how far Porter's stock falls as the result of his limited freshman season. Most mocks don't have him going in the top five anymore. Many specifically have him falling to the Chicago Bulls at No. 7 or the Cleveland Cavaliers at No. 8. A lot depends on how high teams are on a wing like Mikal Bridges; the earlier he goes, the farther Porter stands to fall.
All of which makes for an interesting draft. Maybe some teams will be looking to move up, sensing he could be had outside the top five. And maybe Porter tears up both summer league and contends for Rookie of the Year next season because he's so hell-bent on proving people wrong or reminding them of what he was initially supposed to be.
Maybe he is, in fact, the best player in this draft. We'll just have to wait and see.