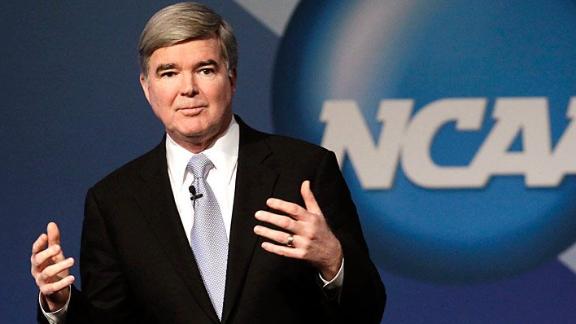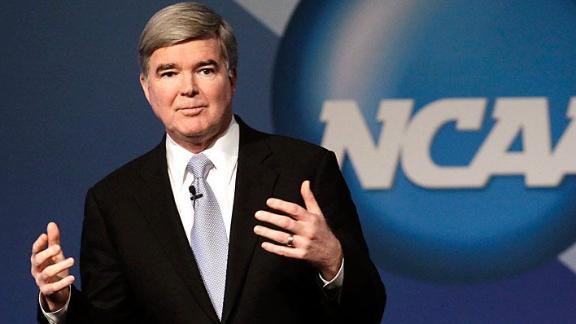 The current "One and Done" rule that disables players from entering the NBA Draft until they are a year removed from high school has been under a lot of fire in recent years as players, personnel and now the NCAA want reform.
With the current FBI investigation looking into under the table money given to athletes in the high-level college recruiting process (it has been going on for decades) even more negative attention and scrutiny has been lobbied at the NCAA and the role for its contribution to this.
NCAA President Mark Emmert wants the rule to be changed to allow high school athletes the option to enter the NBA directly from high school.
Per Myron Medcalf of ESPN:
"I personally think that there needs to be more room for individuals who want to pursue professional sports to be able to do that, particularly in basketball," Emmert said in a news conference Thursday, per Myron Medcalf of ESPN. "There needs to be the ability for a young person and his family to say, 'You know, what I really want to do is just become a professional ballplayer.' And they ought to be provided that opportunity if they don't want to go to college."
I do agree that it is unfair to not allow these elite athletes to be able to be compensated for their talents for a year if professional teams are willing to draft them and sign them to million-dollar contract. The average NBA career spans 4.8 years so taking away a potential fifth of that earning time is not ideal.
I also think that these high-level programs and athletic departments are multi-million dollar industries that are profiting off of these athletes, it is only fair they enjoy a piece of the pie.
The ideal system seems to be allowing these players to declare out of high school with a high enough draft grade before hiring an agent to test the waters.