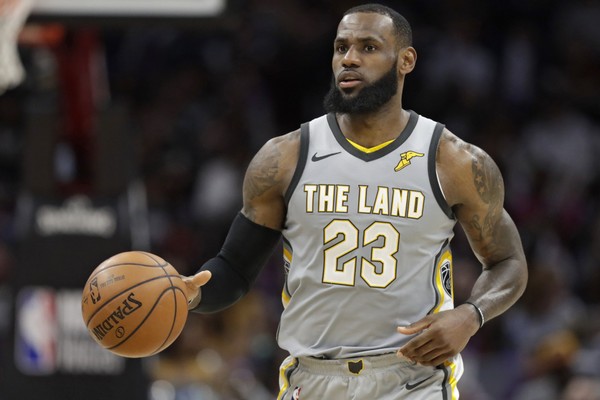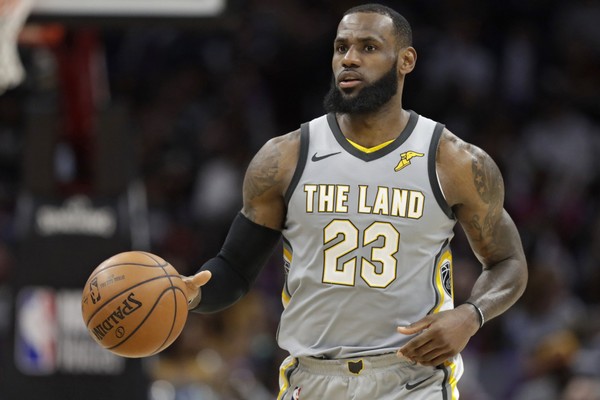 LeBron James has been a legitimate MVP candidate and worthy of the award on a yearly basis for the past 10-12 years.
He is doing his thing once again in the 2017-18 season, averaging 27.4 points, 9.1 assists and 8.6 rebounds on 55% shooting with a PER of 28.6.
Because of his performance and all of the drama and roster shuffling in Cleveland, he has a pretty strong argument for an MVP award considering his leadership and the Cavaliers 44-30 record in spite of it all.
He thinks he is deserving of taking home the award for the 5th time:
From Tim Reynolds of the Associated Press:
"I would vote for me," James told The Associated Press. "The body of work, how I'm doing it, what's been happening with our team all year long, how we've got so many injuries and things of that nature, guys in and out, to be able to still keep this thing afloat, I definitely would vote me."
James is leading the league in minutes played, Value over replacement player (VORP), is 3rd in scoring, second in assists and top 10 in true shooting percentage despite the number of jump shots he takes.
He is without question worthy of winning the award and still is the best and most complete player in the NBA.
There is only one player who can win the award each season though and that player will be James Harden.
Harden is leading the league in points and player efficiency rating and is the top star for the league's premier team during the 2017-18 season in the Houston Rockets.
LeBron will likely finish 2nd in MVP voting but will get a run for his money from Anthony Davis who is having a special season as well.