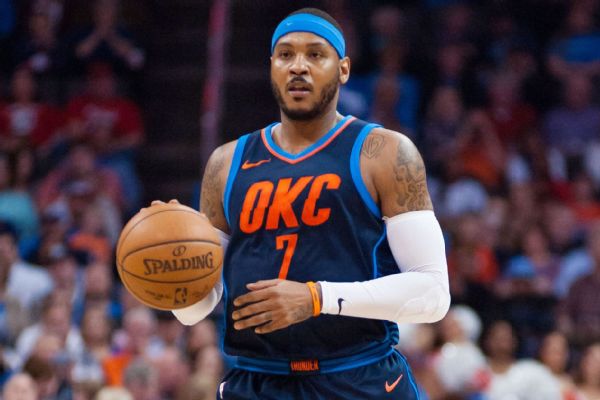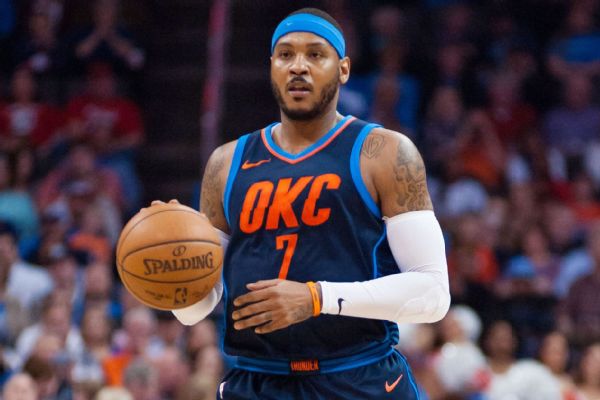 Worried that the Oklahoma City Thunder might miss out on making the NBA playoffs?
Well, don't be.
Because they won't.
Carmelo Anthony says so.
From ESPN.com's Royce Young:
"We'll be there. We'll be there," Anthony said Wednesday. "I think we're confident enough to know that we'll be there. Where? We'll see when that time comes, but I believe we'll be there. It's something we planned on doing when we put this team together. It's something at the beginning of the season, this is what we were looking forward to. This is why we put this team together."
FiveThirtyEight gives the Thunder a 97 percent chance of gaining entry into the postseason, so this feels a little unnecessary. But, at the same time, they're not entirely safe. They currently own the Western Conference's No. 4 seed, at 44-31, yet only three games separate them from the ninth place Los Angeles Clippers.
That's not a huge gap. It's more than likely enough inside 10 games to play, but it's also not insurmountable.
Still, the Thunder will be fine. It would take an epic collapse for them to free-fall past five of the six teams most directly behind them. They needn't worry. Not about this.
If they're looking for something to show concern for, though, Anthony's own performance would be a good place to start. He's 36.8/34.2/68.8 since Andre Roberson went down with a season-ending patellar injury—and he's been even worse during crunch time, according to NBA.com. He's also been unimpressive when launching spot-up opportunities.
The Thunder need him to make shots if they're to do any damage in the postseason. Their defensive appeal has been mostly ruined in the aftermath of Roberson's absence, and their offense won't ever reach its full potential if Anthony isn't, at the very least, shooting a scintillating clip off the catch.