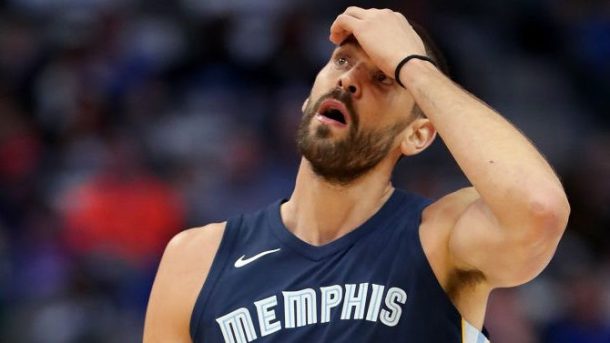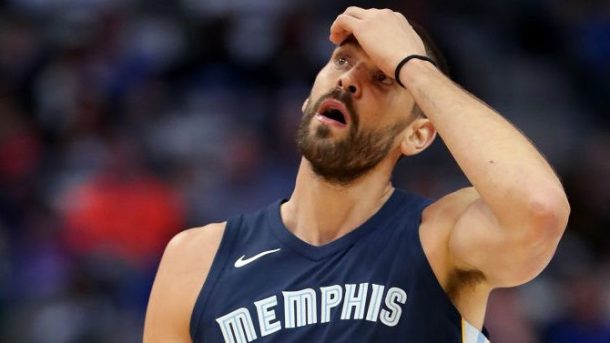 Things are about as ugly in Memphis as they have ever been for the Grizzlies franchise. They have $54 million in salary for this season and their two highest paid players are out with injuries, as they have been for the majority of the season, they also have one remaining survivor of the Grit and Grind era of basketball at the moment in Marc Gasol who is visibly frustrated nightly, and they have lost 19 straight games.
After letting another opportunity to win a game slip away on Thursday night at home against the Bulls, the Grizzlies may seriously be looking at making history by having the longest losing streak in NBA history.
That honor (or dishonor) is held by the Philadelphia 76ers who lost 28 straight games to end the 2014-15 season and start the 2015-16 season. The Grizzlies are currently at 18-50 with 19 consecutive losses and have 14 games remaining.
It is opaquely clear the organization is using the opportunity that having the majority of their top players injured to embrace the tank and get more lottery balls in what figures to be a loaded 2018 NBA Draft class at the top, but at what cost?
They are only one game behind the Phoenix Suns at 19-51, whom they are competing with for the prize of worst record and best odds to win the NBA lottery, but is it really worth it to drag the organization down and possibly make history with their futility?
This is a proud organization that tries to survive in a smaller and less affluent NBA market as a whole by offering cheap tickets (they have the cheapest average ticket prices in the NBA) and a quality and competitive product to its fans.
They are not the kind of franchise that can afford to put a poor product on the floor for too long if they want to remain financially viable in any way in their current market.
The Grizzlies may end up landing the top pick and the piece to catapult them into future success in this year's NBA Draft. but the damage the losing is causing their most loyal star and the harm it is doing to their goodwill with an already difficult market to survive in could be hard for the franchise to overcome.
One thing is for sure, tanking or not, no NBA team wants to make history with their own futility and the Grizzlies will need to win another game in the next few weeks if they want to avoid that.