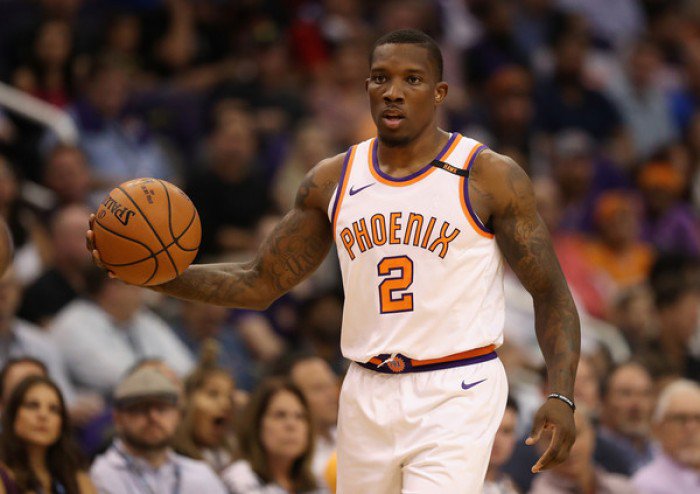 Everyone expects Eric Bledsoe to be on the move. The Phoenix Suns basically excommunicated him from the team and have been talking with a bunch of other squads about potential deals since his now-notorious "I don't wanna be here" tweet.
Most believe this saga will end quickly. It might have already reached its conclusion by the time you read this. But then again, probably not, because according to ESPN.com's Adrian Wojnarowski, the Suns haven't yet lowered their asking price enough:
So far, Suns pursuit of a young player with significant talent for Bledsoe is a hurdle to a deal. Bledsoe's trade value isn't at an apex.

— Adrian Wojnarowski (@wojespn) October 24, 2017
Combination of circumstances impact Bledsoe value, including Suns losing leverage sending him home, tweet. Still, interest remains in him. https://t.co/TDhXsDsXPV

— Adrian Wojnarowski (@wojespn) October 24, 2017
This makes so much sense. Teams have been taking baths on the superstar trade market for some time. Just look at the deals for Paul George and Jimmy Butler. Bledsoe, like Butler, has two seasons—this one and next—left on his deal, but he falls squarely in the tier below him, with the rest of the fringe stars.
Bake in Bledsoe's injury history and the fact that the Suns stripped themselves of what little leverage they had by sending him home, and you get a situation in which the selling team will be lucky to get a mid-end pick and salary cap relief. Even trying to pawn off unwanted salary, such as Tyson Chandler's deal, might be asking too much.
This might lead to Bledsoe being removed from the block in other instances. The Suns don't have that option here. The relationship is too far gone at this point. They need to move Bledsoe, and they will. It's just a matter of when, and where, and for how much, and for how much less than they actually want.