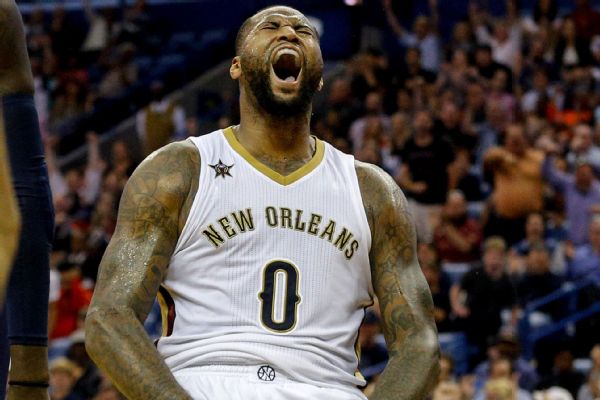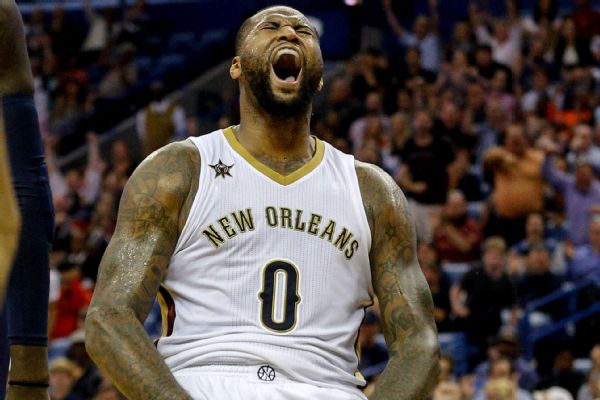 DeMarcus Cousins does not miss being a member of the Sacramento Kings.
He's actually sad he didn't get to leave them sooner.
While sitting down with The Undefeated's Marc J. Spears, the All-Star behemoth admitted, more than once, that he showed too much loyalty to a Kings organization that didn't deserve him (via The Score's Chris Walder):
"My biggest regret is … why didn't I leave when I had the chance?"

"I had the chance, but I fought it. I wanted to give it a chance. My representatives they told me I shouldn't stay. You know, being … guess you can say stubborn and 'loyal,' I wanted to make things work." . . .

When asked by Spears how he remembers his rift with his ex-coach, Cousins wished he took the opportunity that was presented to him to leave Sacramento, thus preventing all of the drama with Karl.

"I should have left when I had the chance, and avoided it all, because they told me what would happen," Cousins responded.
No one can fault Cousins for signing the four-year, $62 million extension with the Kings in 2013. Players tend to stay with the teams the drafted them coming off their rookie-scale contracts. It's easier, and more lucrative. He was able to guarantee himself life-changing money earlier than he would have by signing his qualifying offer, which hardly anyone does, and entering unrestricted free agency after his fifth year.
Inking the five-year megamax everyone expected him to sign a year ago? Now that would have been a mistake. The Kings never showed they could put a playoff-caliber roster around Cousins, and yet the assumption last season was that he would sign the Designated Player Extension this past summer that would have been worth $200-plus million. Sacramento, as we know, pivoted at the last second, just before the trade deadline. And despite the iffy situation in which Cousins finds himself with the New Orleans Pelicans, he should be glad it did. Tethering any more of his prime to the listless Kings would have, at the time and doubly so in hindsight, been objectively dumb.