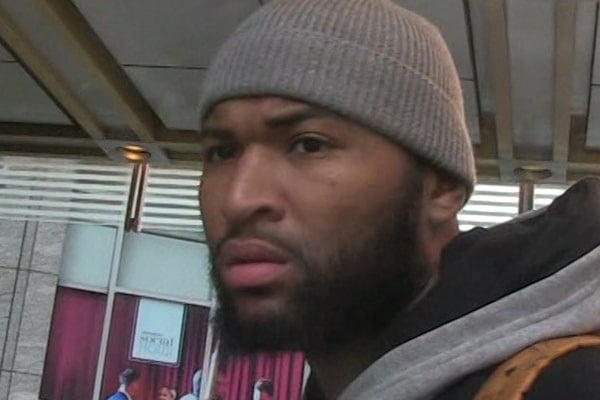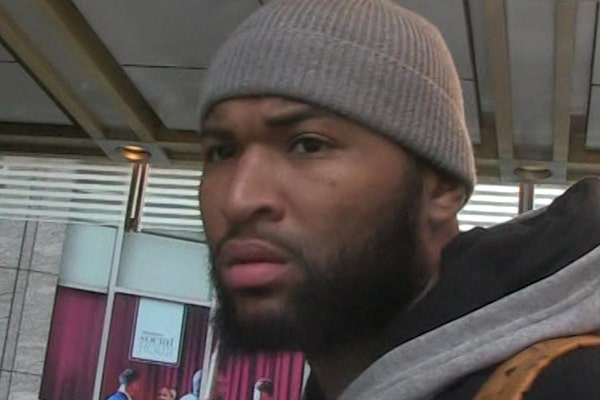 According to police, an arrest warrant has been issued for DeMarcus Cousins in Mobile, Alabama on a misdemeanor domestic violence charge.
The Mobile municipal court lists a charge of third-degree harassing communications but provides no specific details about the alleged incident.
The Lakers and the NBA are both investigating Cousins after he was allegedly recorded making a death threat toward his ex-girlfriend.
Cousins' ex-girlfriend says he threatened her during a phone conversation, saying he would "put a bullet in your f—— head" after she refused to allow their seven-year-old son to attend his wedding over the weekend. She has since filed for a restraining order against the 29-year-old.
"Yes, a warrant has been signed," the woman confirmed. In court documents filed by his ex-girlfriend, she claims Cousins had also choked her during a previous incident.
Cousins is expected to miss most, if not all, of next season while recovering from a torn ACL suffered during a private workout in Las Vegas earlier this month. He signed a one-year, $3.5-million contract with the Lakers in July.
Apparently, Cousins wants to cooperate with law enforcement but the issue is that he just underwent surgery to repair the torn ACL in his left knee on Wednesday and he's not cleared to fly yet. We're told Cousins plans on reaching out to law enforcement to come up with a reasonable solution so he doesn't get in trouble as it may take days or weeks before he is cleared to fly to Alabama.