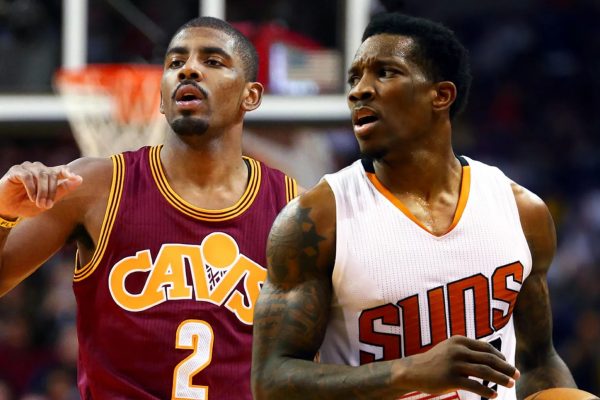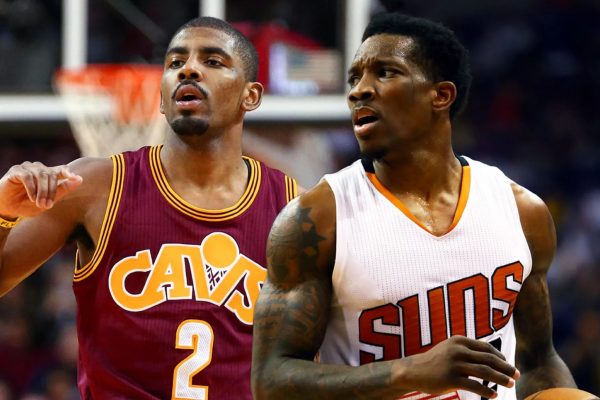 Good luck getting a read on how much the Phoenix Suns want to trade for Kyrie Irving.
Reports maintain they have interest, but caveats abound—such as an apparent unwillingness to deal Devin Booker or Josh Jackson as part of any package. And now they have another stipulation, kind of: They'd like Irving to sign an extension.
From Cleveland.com's Terry Pluto:
I heard Phoenix would be very interested in dealing for Irving. But the Suns would want to know if Irving will sign an extension to stay in Phoenix. His contract is up in the summer of 2018. I'm told Irving is not about to commit to any team at this point. He has two seasons left on his contract and wants to keep his options open.

The Suns would be willing to trade Eric Bledsoe as part of a deal for Irving, even if Irving makes no commitment. But they would not want to include rookie Josh Jackson in that deal, assuming Irving keeps his options open. The Cavs would love shooting guard Devin Booker, but he is as close to untouchable as anyone on the Suns roster.
Irving isn't signing an extension. He'll forfeit his eligibility for the massive designated player extension by leaving the Cavaliers, so the same money will be available to him as a free agent in 2019 (player option). He doesn't have an incentive to sign anything now, unless he's being traded to a team he really, really wants to join.
The Suns are not going to be that team. But that doesn't matter. None of this matters. The Suns are not getting Irving for what we can assume is Bledsoe and a pick or two. They'll need to suss out a third squad willing to fork over real assets for those selections, or they'll have to move on their Jackson stance (they shouldn't, FYI, but that's a different story). They remain a long-shot destination unless either of those things happen. Indeed, there seems to be a better chance they get involved as the third team, sending Bledsoe to Cleveland on behalf of another suitor in exchange for picks and/or prospects.