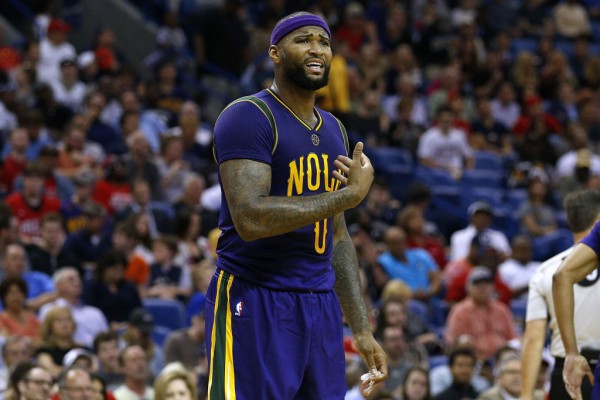 DeMarcus Cousins is slated for free agency next summer, and no one has a great pulse on whether he'll leave the New Orleans Pelicans, to whom he was traded last February. But this uncertainty hasn't stopped him from acting as the team's chief recruiter.
As relayed by Will Guillory of NOLA.com, Cousin is apparently reaching out to "everybody,"—some of the "biggest names that are on the block" at the moment:
Here's @boogiecousins' full quote on his recruiting efforts this summer for the #Pelicans pic.twitter.com/gCvXGci71l

— Will Guillory (@WillGuillory) August 3, 2017
Cousins' commitment to recruiting on the Pelicans' behalf is a great sign. If nothing else, it proves that he hasn't made up his mind one way or the other about next summer, which in turn means he's open to remaining in New Orleans. That's far from a long-term guarantee, but it's something.
The subjects of Cousins' recruiting efforts are another issue entirely. He doesn't specify names or even what he means by "on the block."
Is he talking about free agents, such as Tony Allen, who are still floating around on the open market? Is he talking about trade targets who are itching for a change of scenery?
Does it really matter?
The Pelicans don't have a bunch of money to spend on free agents right now. Any players Cousins is targeting would come in at the minimum. Likewise, New Orleans doesn't have many assets to offer in trades. And just to cover our bases: Carving out max or near-max room next summer, while retaining Cousins' hold, is essentially out of the question, so he's not blowing up LeBron James' phone.
This changes nothing. Cousins' recruiting efforts are a good sign. Still, unless he counts Rajon Rondo and Ian Clark as big gets, his interest in building up the Pelicans probably won't do much to help the roster.