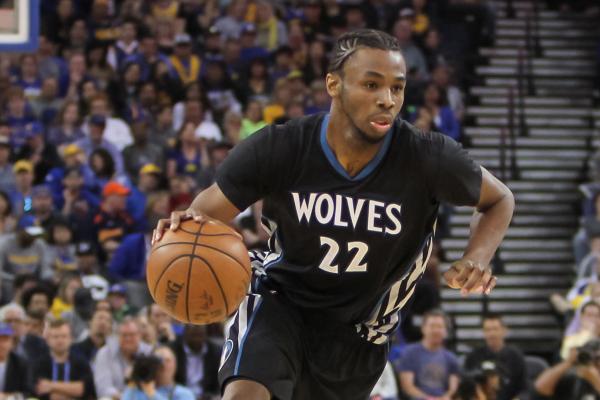 Andrew Wiggins is about to get a big raise—a payday that will come from the Minnesota Timberwolves and no one else.
Majority owner Glen Taylor recently made this much clear while speaking with the Star Tribune's Sid Hartman:
While Taylor can't talk about other teams' players — such as trade rumors about the Wolves' possible interest in Cavaliers point guard Kyrie Irving — he can talk about his own. He made it clear he is going to sign guard/forward Andrew Wiggins in the near future to a five-year, $150 million contract, the highest deal any team could give him. And Wiggins is not available to anybody in a trade.
Things can always change, but this is a pretty bold proclamation, especially with Kyrie Irving trade scenarios being bandied about. Taylor might just be that high on Wiggins. Or maybe he recognizes the Timberwolves don't have a real chance at landing Irving until mid-December, when Jeff Teague is eligible to be traded. Or perhaps Minnesota can finagle an Irving deal now, and he just doesn't want to see the defense devolve into nothingness with two offense-first point guards running the show in the backcourt.
Could Taylor also just be trying to buy time? You know, putting Wiggins' mind at ease so the absence of an extension now doesn't mess with his psyche, thus allowing the Timberwolves to monitor the Irving situation into the middle of next season if he's not shipped elsewhere? Perhaps, but that would be pretty devious.
The Timberwolves like Wiggins. A lot. That's the only explanation for why Taylor would unofficially commit to offer him max money.
Whether Wiggins will ever be worth that coin is a different story. For now, though, Minnesota's interest in keeping him long term is not.