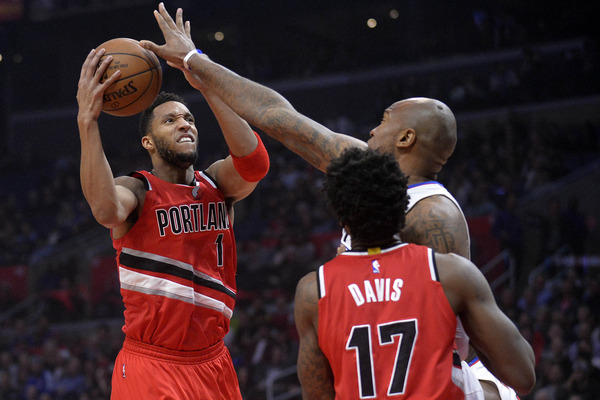 Don't ever try feeding Evan Turner mayonaise.
No, seriously, don't.
Joe Freeman penned a fantastic piece for The Oregonian in which he took a behind-the-scenes look at the game-day routines of the Portland Trail Blazers' players. It's fascinating stuff, so make sure you read the entire thing. But Turner's pregame eating habits—demands?—make for an anecdote we just have to excerpt:
But no one is as particular — or picky — as Turner, who likens his eating habits to those of a 6-year-old. Turner's favorite food is pizza and he could eat it anytime, anywhere. Sitting at his locker an hour before a recent game, he pointed to a nearby video room and sheepishly admitted, "If there were a slice right there, I would go grab a slice." But on game days, he forces himself to eat healthy, and that means the same meal every time: Chicken breast, broccoli, asparagus or corn, and potatoes. It has to be plain, without sauces on top, the foods cannot touch and there better not be a white condiment in sight.

"I don't mess with mayonnaise," Turner said. "I don't trust white condiments. I just don't feel it. I don't even like looking at them."
Mayonaise can be fattening, but this doesn't seem to be nutrition-based. You can get close to fat free mayo, after all. (Miracle Whip plug!)
But does Turner really mean all white condiments? Like, what about ranch dressing? Creamy Italian dressing? Bleu cheese dressing? Alfredo sauce? Will he eat any of those, in any form, full flavor or reduced fat or fat free or something, anything?
Someone needs to ask him about this immediately, because, personally, I'm not sure I can trust someone who doesn't like ranch dressing. It's not a complete deal-breaker for my trust. That would be honey mustard. And I'm not a mayo guy, either. But ranch comes pretty close to being an issue.