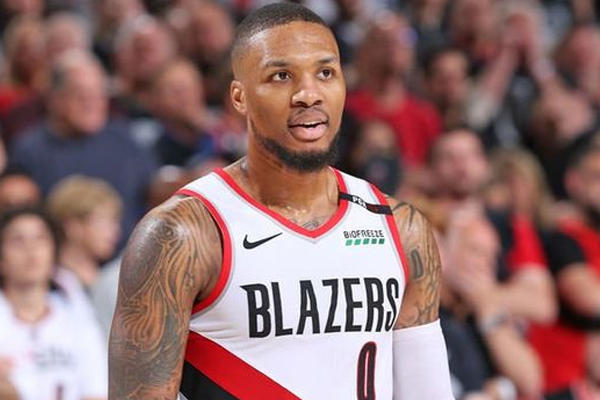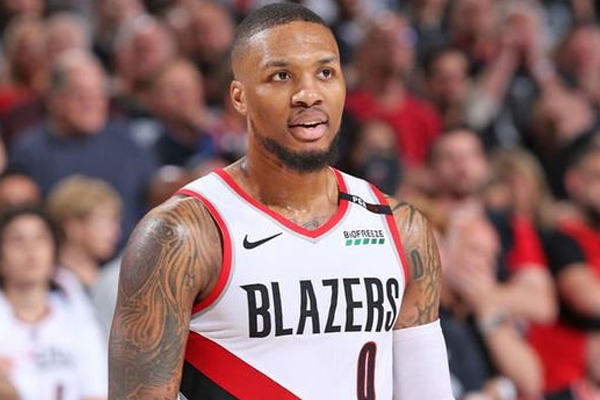 All-Star point guard Damian Lillard is expected to sign a four-year, $191 million supermax extension with the Portland Trail Blazers this summer.
Lillard would be eligible for the supermax if he is named to one of the three All-NBA teams which is likely to happen since he averaged 25.8 points and 6.9 assists in the regular season.
Lillard, who turns 29 this summer, is signed through 2020-21 and is owed more than $61 million over the next two seasons.
"We'll focus on the [contract] later," Lillard said of an extension after Monday night's season-ending loss to the Warriors.
Damian is coming off one of his best years and led Portland to deepest postseason run since 2000. Despite being swept, the Trail Blazers led the Warriors for 101 minutes in the series and held 15-plus-point leads in each of the final three games.
"Look at what we did this year," Lillard said. "We played without our starting center [Jusuf Nurkic, who suffered a season-ending leg injury]. We played without CJ [McCollum] toward the end of the season. So, looking at that, we were still able to get here. We were one step away [from the Finals]. And not only here, we had double-digit leads in three of the four games. I think getting here is reassuring that we can get the job done."
Portland came close to the finals but were still a few pieces away from legitimately contending for a title. Stay tuned to see what changes they undergo during the off season.