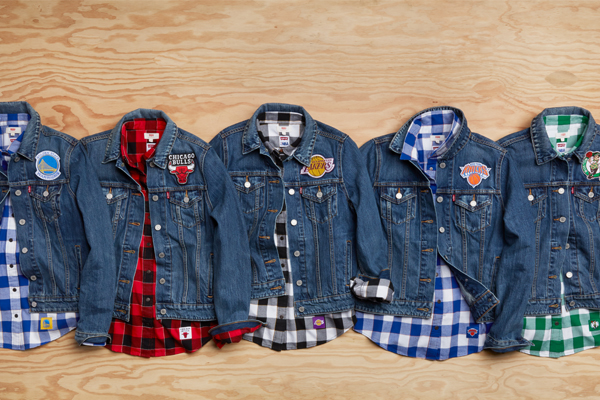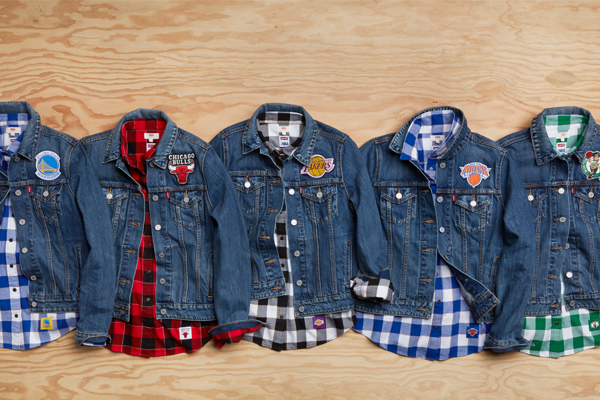 Following the success of the Levi's NFL and MLB Collections, Levi's has announced its new NBA Collection. Inspired by contemporary streetwear that's been culturally recognized for decades, the Levi's NBA Collection was designed for fans looking for apparel options beyond a t-shirt and jersey. The collection marks the brand's third major sports league endeavor since signing on as the naming rights sponsor of Levi's® Stadium in 2013.
The Levi's NBA Collection includes fan apparel exclusively for with plans to expand further: Boston Celtics, Chicago Bulls, Golden State Warriors, Los Angeles Lakers and the New York Knicks.
The NBA assortment will feature men's and women's styles including the iconic denim Trucker, a classic crewneck, a western plaid shirt, a vintage inspired Club Coat and a newly designed premium leather Sherpa Jacket. Ranging from $78 – $400.
To celebrate the launch of the new collection, Levi's will host a consumer party in Los Angeles at Undefeated. Fans visiting New Orleans for NBA All-Star 2017 will also be able to see the Levi's X New Era Hat collaboration up close and personal.