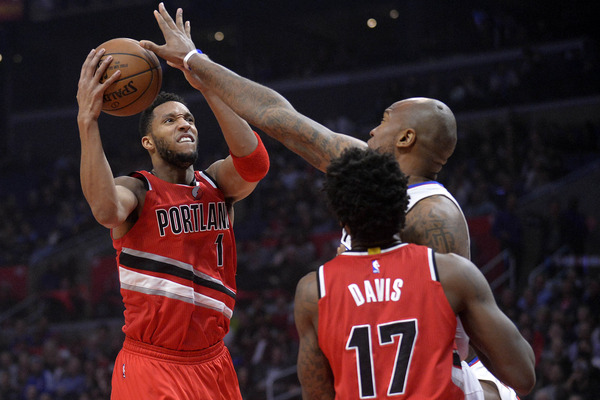 Nine games into his tenure with the Portland Trail Blazers' starting five, Evan Turner suffered a right hand fracture during a Tuesday night win over the Dallas Mavericks.
The good news: He doesn't need surgery. The bad news: He won't be playing anytime soon, per the Oregonian's Joe Freeman:
The Portland Trail Blazers will be without their starting small forward for more than a month.

The team announced Wednesday that, after undergoing further medial evaluation, it was determined that Evan Turner will be sidelined between five and six weeks with a fracture of the third metacarpal in his right hand. The injury will not require surgery.
The timing of Turner's injury is mildly convenient in the sense that the NBA's All-Star break will eat up a week-and-a-half of his absence. By the time Portland resumes regular activities, he'll be two or three weeks away from a return.
Still, with the Blazers immersed in a heated, if ugly, battle for the Western Conference's final playoff spot, it would be better for them to have all hands on deck.
Turner started off the season on the wrong foot but has since recovered; he has the team's third-highest net rating since joining the starting five, during which time the Blazers are statistically better on both ends with him in the game, according to NBA.com. There's a chance his stay on the sidelines ends up hurting their postseason chances.