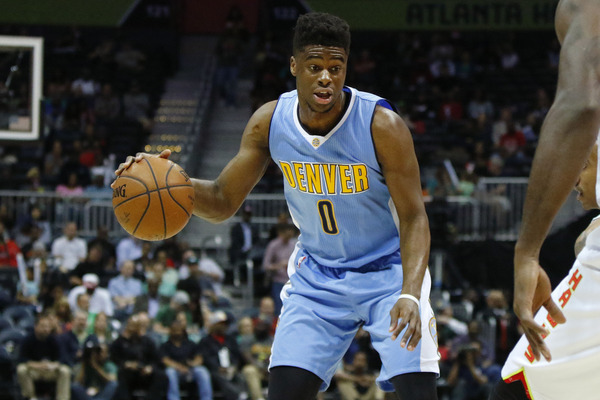 One season into the Emmanuel Mudiay experience, the Denver Nuggets may be ready to shift gears.
From ESPN.com's Zach Lowe:
The Nuggets are quietly exploring what they might get for Emmanuel Mudiay and multiple picks, sources say, but they're in no rush to move Mudiay, and the Suns may not want him when they could simply draft a point guard.
Some of this chatter is probably just typical due diligence. As Detroit Pistons head coach and president Stan Van Gundy might say: "No player in the league is completely off limits."
For the Nuggets' part, they have Nikola Jokic, currently dealing with a hip injury, whom they have run the offense through for about half the season now. That's when they have been at their best, which has forced Mudiay to spend more time off the ball, when he's not really made to play that way.
It's still interesting the Nuggets will have reached a point where they're shopping him this soon. Is this just a situation where they are dangling him in packages that consolidate some of their other assets into a more high-impact player? Or are they just ready to head in a different direction, particularly now, after seeing the offensive onslaught from Jokic?
That much will be answered by the trade deadline, when genuinely hot scenarios start to gain the most traction.