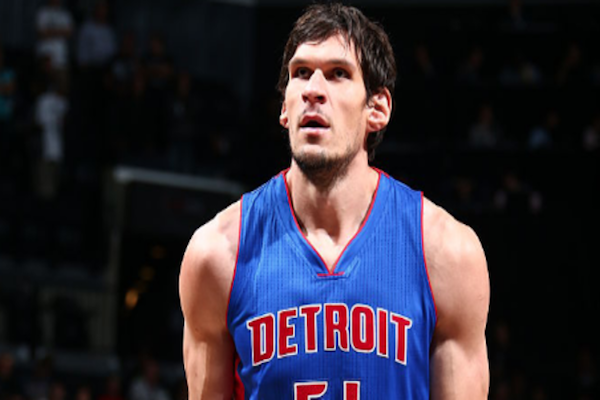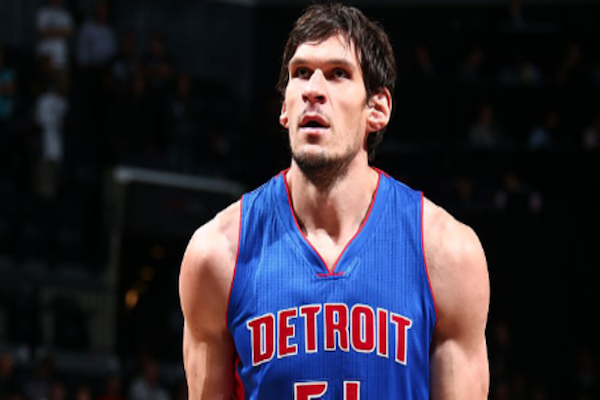 Detroit Pistons coach-president Stan Van Gundy may be ready to make some moves.
According to Basketball Insiders' Michael Scotto, the team has put bigs Aron Baynes and Boban Marjanovic on the chopping block:
The Detroit Pistons are exploring the trade market on centers Aron Baynes and Boban Marjanovic, league sources told Basketball Insiders.

Baynes has a $6.5 million player option after this season, which he will decline, league sources told Basketball Insiders. Doing so would make the 30-year-old an unrestricted free agent this summer.

In November, Stan Van Gundy admitted it would be difficult for the Pistons to retain Baynes in free agency.
It'll be difficult for the Pistons to capitalize on Baynes' value with him expected to enter free agency. If he's willing to opt in for the 2017-18 (highly unlikely), maybe a team gives up a youngster or low-end draft pick. Otherwise, potential suitors can just wait until free agency to see how much he'll cost long term.
Marjanovic is the more interesting case. He's on a three-year, $21 million contract, making him a perfect experimental fit in the new salary-cap climate.
Both Baynes and Marjanovic are expendable if the Pistons don't plan on breaking up the rest of their frontcourt. Andre Drummond and Jon Leuer are enough to get them by at center, while both Markieff Morris and Tobias Harris need to see time at the 4.
When dealing with players of Baynes' and Marjanovic's ilk, though, there's rarely urgency. The Pistons aren't going to get more than a mid-end pick or prospect for either of them, and Van Gundy isn't about to needlessly shake up the roster as the team tries to make its playoff push.