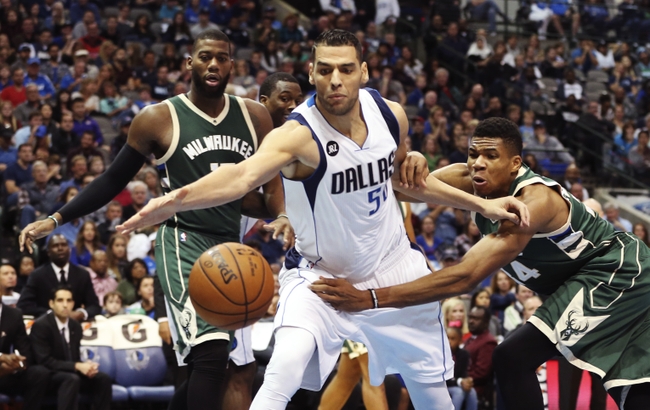 Congratulations to the Dallas Mavericks, Memphis Grizzlies and Milwaukee Bucks for being absolutely awesome.
According to Zach Lowe and Marc Stein of ESPN.com, none of these teams are expected to stay in Trump-brand hotels, the commercial child of president-elect Donald Trump, when they play in Chicago and New York:
At least three NBA teams have stopped staying at Donald Trump-branded hotels this season in part to avoid any implied association with the new president-elect, according to league sources.

Sources told ESPN.com that the Milwaukee Bucks, Memphis Grizzlies and Dallas Mavericks have moved away from Trump hotels in New York City and Chicago, which bear Donald Trump's name through a licensing agreement.

Sources say that another Eastern Conference team contracted to stay at the Trump SoHo in New York this season has likewise already decided to switch to a different property in Manhattan when its current contract expires at season's end and that the Trump association is among the factors for the switch.
Lowe and Stein go on to note that there are a bunch of other teams that will be staying in Trump-endorsed hotels when they play the Brooklyn Nets, New York Knicks or Chicago Bulls, which is to be expected. Some teams won't want to change their plans; others, at least from an ownership standpoint, probably won't have issues staying in places that bear Trump's name.
Which, whatever. To each their own or something.
But Trump is not a good human, and his victory was not a good barometer for the state of American society. Props to however many teams are taking a stand. This seems simple, perhaps innocuous, but it resonates.
And, for those of us with a conscience that hasn't been warped, let's face it: This is the right thing to do.