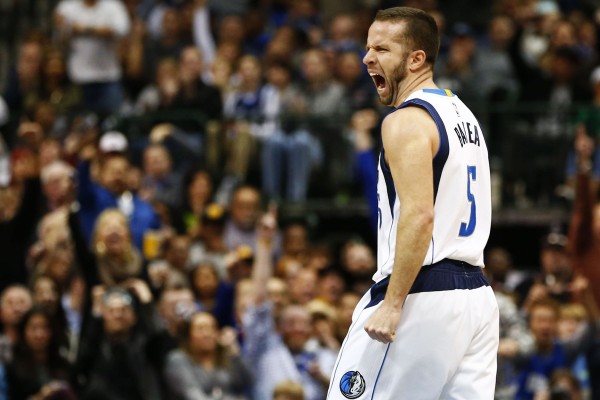 Given how thin the Dallas Mavericks are on proven NBA contributors, they really can't afford to lose any of their most dependable names.
Which is why J.J. Barea's calf injury sucks.
Losing him would have always sucked, make no mistake. But it especially sucks now, with the Mavericks sitting at 2-8, their postseason hopes fading fast.
Barea suffered the injury during Dallas' Wednesday night loss to the Boston Celtics. He left and did not return. Afterward, head coach Rick Carlisle let it be known Barea would be miss time, while acknowledging things could have been worse:
Rick Carlisle on JJ Barea "He has a strained calf. He'll be out for a while. It could have been more serious. We were lucky."

— Mark Followill (@MFollowill) November 17, 2016
This is pretty ambiguous language, so it's unclear just how many games Barea will miss. The Mavericks will probably get a better idea in the coming days.
But Barea missing any time, let along a significant chunk of the schedule, is beyond problematic. Deron Williams isn't healthy, and Devin Harris is super inconsistent. Barea actually has the highest net rating of any Mavericks point guard, according to NBA.com. His absence means more work for everyone since neither Harris nor Williams has emerged in a big way.
Harrison Barnes and Wesley Matthews will see more time on-ball. Seth Curry will play more point guard. Dirk Nowitzki, upon return from a sore Achilles tendon, will see his usage rate climb even higher.
None of which is good, or even okay. The Mavericks' offense has been a collective mess all season, and Barea's absence, however long it lasts, is only going to make things worse.