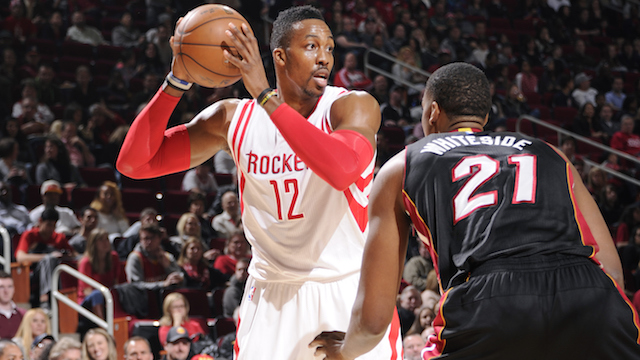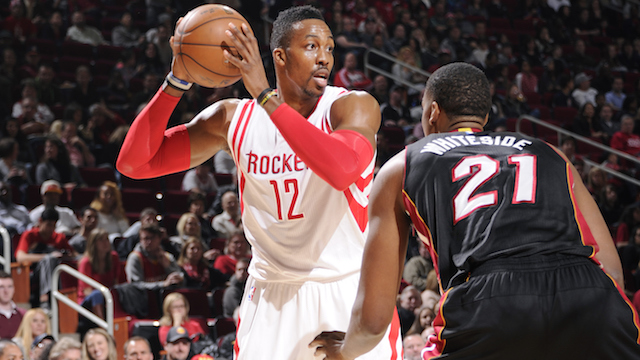 The NBA trade chatter is heating up (literally) now that All-Star Weekend has passed and we are three days from the trade deadline.
This prospective deal makes sense from a Heat perspective and allows the Rockets to get value for Howard without losing him in free agency in the offseason.
Whiteside and his character issues may not mesh well with James Harden but his shot blocking would help.
Rockets, Heat talk deal involving Dwight Howard and Hassan Whiteside. https://t.co/yj6Ew5tdI8 pic.twitter.com/uqzTGbkgL5

— HoopsHype (@hoopshype) February 15, 2016
Whiteside currently makes less than a million a year, so the Heat would almost have to trade Goran Dragic and his $15 million salary for a deal to work with the salary cap.
Here is a potential seven player mega-deal between the two teams featuring Howard and Whiteside:


We will see if Superman joins Flash and Chris Bosh in South Beach, stay tuned…