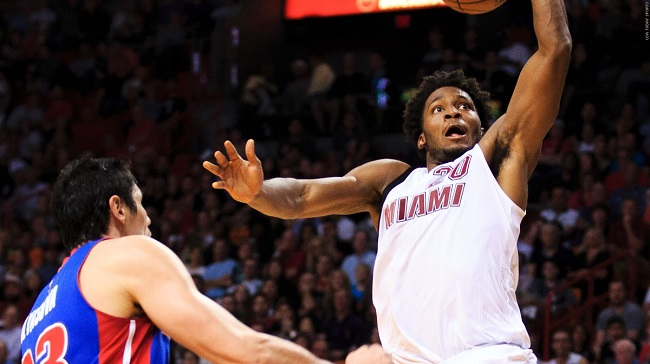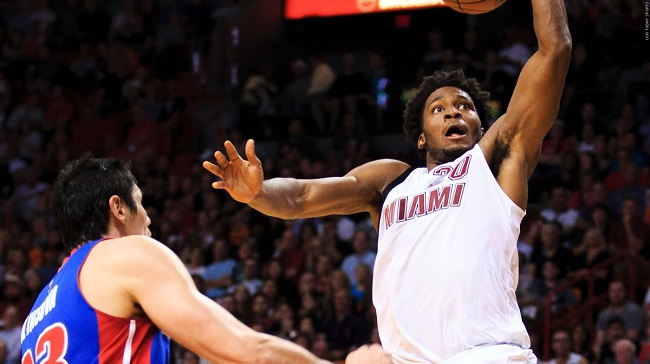 In the third quarter of the Pistons 93-92 win over the Heat in Miami last night Justise Winslow displayed some of his impressive athleticism in cocking it back on the fast break and dunking on Pistons forward Ersan Illyasova in the third quarter.
He also took five steps, yes five steps, to get there…
Matazo de Winslow!??????????? https://t.co/KY5vWghBIt

— NBA (@NBA_Fotos10) December 23, 2015
Call it an early Christmas present for Winslow from the officiating crew.
On a side note, poor Ersan Illyasova has been getting nothing but a huge helping of coal this holiday season as he has now been posterized three times in the past 10 days.
(VIDEO) @IAmJustise became the 3rd person to dunk on Ersan Ilyasova in the past 10 days : https://t.co/yQYGAKF3dU pic.twitter.com/afiwmKXtcp

— Ballislife.com (@Ballislife) December 23, 2015