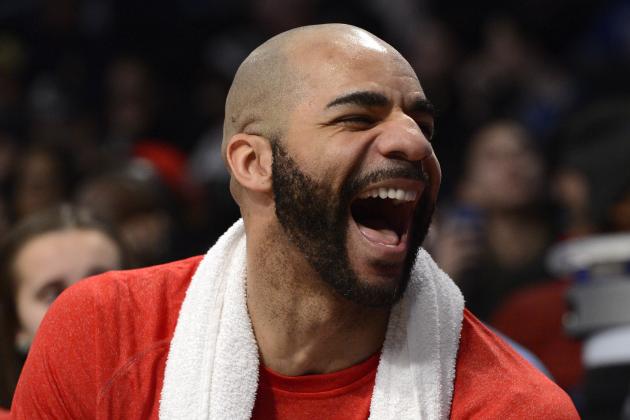 Quietly, Carlos Boozer is still a free agent, looking for work. Once a premier big man, Booz's time with the Lakers last year hurt his stock some. It showed just how bad he is on defense and frankly, just how old he has gotten.
But you always had the feeling that a team would come calling. That team may be Jason Kidd's Bucks. The two sides met and a deal may be forthcoming.
Boozer had a positive meeting with Bucks coach Jason Kidd and general manager John Hammond in Los Angeles, sources said. Milwaukee suffered consecutive double-digit losses to the Lakers and Clippers this week.

Bucks center Greg Monroe remains sidelined because of a sprained MCL in his right knee, and the team has lacked reserve frontcourt contributions aside from John Henson.
H/T: Yahoo