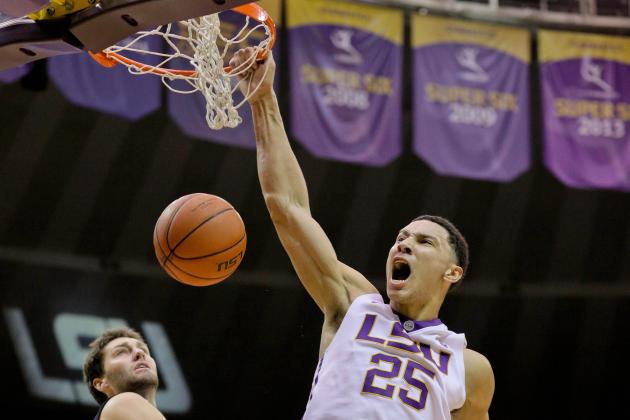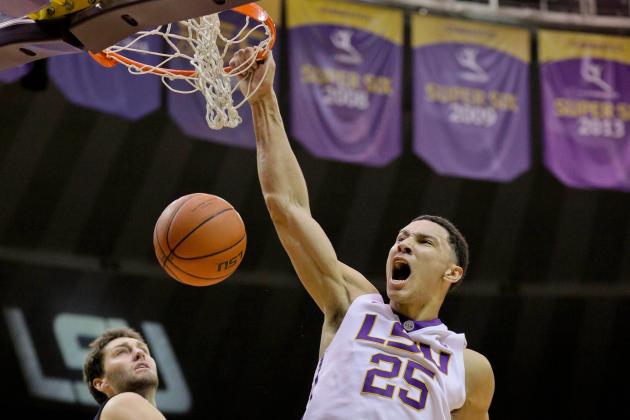 Ben Simmons accomplished a feat that hasn't been accomplished in major college basketball in over 20 seasons Wednesday night against North Florida: a 40 point, 10 rebound, five assist game.
Simmons finished the night with 43 points, 14 rebounds, seven assists, five steals and three blocks in a extremely high scoring affair with the North Florida Ospreys (the Osprey is similar to a Seahawk) in which LSU escaped with a 119-108 victory.
The LSU basketball twitter account tweeted out the last two LSU players to score 43 points in a game, you may recognize the names…
Ben Simmons finished the night with 43 points. The last two Tigers to finish a game with exactly 43 points were Shaq and Pete Maravich.

— LSU Basketball (@LSUBasketball) December 3, 2015
The hype machine continues to build for Simmons as the prospective number one pick in the 2016 NBA Draft looks like the potentially franchise altering star every cellar dwelling team dreams of.