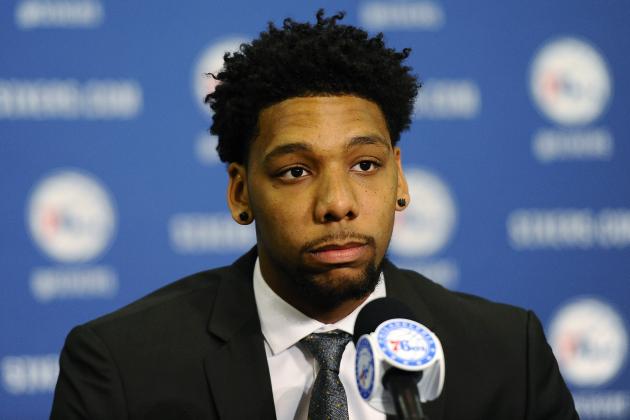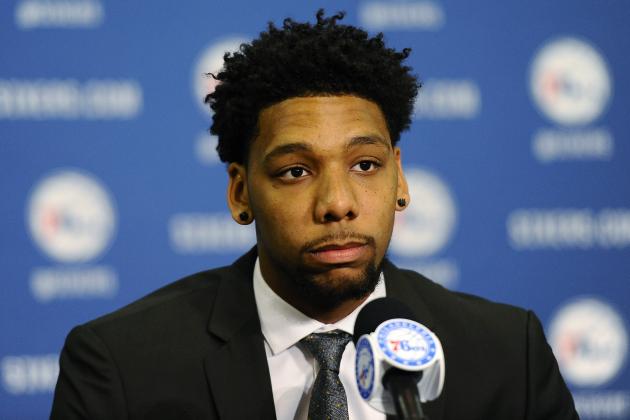 Recently, reports have surfaced of Philadelphia 76ers rookie Jahlil Okafor being involved in an altercation that is being described as a 'street fight' in Boston on Thursday.
According to a statement issued Friday evening by Boston police, via ESPN, a man filed a police report on Friday morning stating that he had been the victim of assault and battery outside the Storyville nightclub on Exeter Street in Boston at around 2AM. The man said Okafor and another man approached his group and asked some of the women for their phone numbers. When the women declined, a verbal altercation ensued, followed by a physical scuffle. The man said Okafor pushed him and punched him, knocking him to the ground and causing a cut over his eye that later required stitches.
Another source close to Okafor, via ESPN, said that the exchange was prompted by taunting about the 76ers record-setting awful record.
"Apparently they said, 'The 76ers sucks, and you guys are all losers. You'll never win a game.' I was around the corner when it happened. I saw (Okafor) a minute after he knocked the dude out. I think the guy was just talking s—, saying the Sixers suck."
The difference between the police reports (new stories have emerged that a gun was involved) and eyewitness accounts doesn't surprise – someone claiming to be assaulted by a professional basketball player of such a high profile should probably be taken with a grain of salt. Regardless, Okafor's acknowledgement that his actions were "definitely dumb", and something he is "embarrassed about", show that he has at the least taken the correct approach to the aftermath of the incident as we see it so far.
However, we can't ignore that it happened in the first place. These things happen to other young 19 year olds in nightclubs, and aren't expected to happen to professional basketball players in the public image. Okafor's reaction, either to being taunted about a poor record on a blatantly tanking team, or being rejected by a woman, smacks of a lack of maturity. Of course, we've got to acknowledge that pro athletes have to mature a lot faster than their peers, just because of the nature of their profession – but here's the issue, Okafor clearly hasn't. While his on-court game was NBA-ready from the outset, his mindset wasn't. That's not entirely his fault; Philadelphia are largely to blame for failing to provide a set of leaders on the roster, who can serve as mentors, on and off the court. From all reports, Kevin Garnett has been playing that role for various rookies this season, and that's very admirable, but the support has to come first and foremost from within each organization.
The Sixers are pretty much alone in their predicament here – every other young rebuilding team has mature veterans in place to balance out the youth; Sacramento has the likes of Caron Butler, New York with Carmelo Anthony and Jose Calderon. Leaving a group of kids out on the NBA circuit without guidance from within the playing group is bound to cause trouble, and it has. I'm willing to bet that the 76ers have had far more issues than have been publicized as well.
Philly needs to get their act together – their idea of incessant tanking has merit, but also has been so ham-fistedly done that the entire organization bears no hope of improvement, on or off the court, if they don't moderate their approach with veteran leadership and guidance.