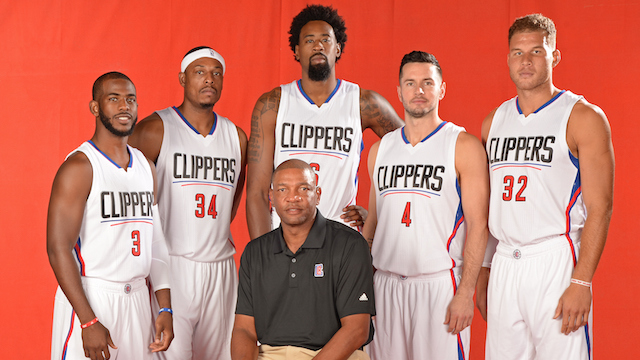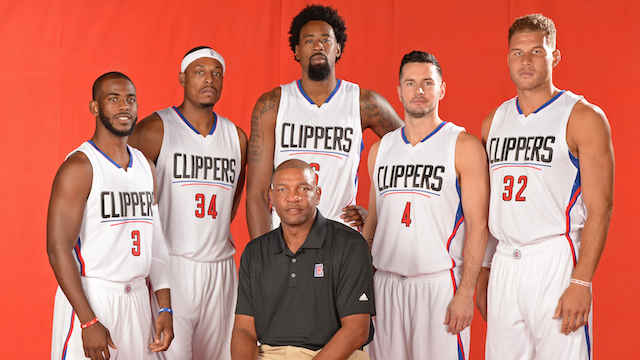 A lot of sports fans use Bleacher Report's Team Stream app to follow their favorite sports teams and players. But by far and away, the Los Angeles Clippers' newsfeed has to be running the hottest of anyone else in the league. They're constantly in the news for one thing or another – whether it be the DeAndre Jordan free agency scenario, the championship talk pre-season, or Austin Rivers claiming he could make Team USA despite averaging 7 points a game after 4 seasons.
Generally, we believe the hype – news outlets across the country include the Clippers in their lists of perennial contenders; mostly because of the Lob City trio of Chris Paul, Blake Griffin, and DeAndre Jordan. This year, it was said to be justified, with the Clippers adding depth in free agency that was on par with Golden State and Miami.
Oh boy, how we were wrong. On the 20th of November, LA played Portland in a game that should've accelerated their miserable start to the season, but only highlighted their issues.
They're getting out-rebounded, failing to defend late in games, and playing with a nonchalantly casual approach against supposedly lesser teams. Losing to Portland, who at the time were on a 7 game losing streak, shook up the Clippers, at least on the surface, with Blake Griffin saying "It's not something we're just whatever about it, moving on, but we've got to make changes. We've got to have a sense of urgency to do that now, but at the same time, no one's crumbling."
Yet, the Clippers haven't improved, at 8-8 they are not even remotely resembling a playoff team. And again, Blake Griffin has spoken about being "more resilient" as a playing group, after the insipid loss to Utah. The game against Minnesota tomorrow will show whether LA has taken that advice to heart, but my gut says that nothing's changed, and that the arrogance of the Clippers has shown through. They won't take the Wolves seriously and I'm foreseeing a barnstorming effort from the young guns in blue.
Something's up in LA, and there needs to be drastic change in the attitude of the playing group if they want to make playoffs this year, because they're ultimately still in the West, and you can't make playoffs at .500 in the Western Conference.
Their delusions of grandeur, which stem from individual accolades, are exacerbating the issue. Blake Griffin, in the grand scheme of things, hasn't done anything. Chris Paul hasn't won anything. Nor has DeAndre Jordan. Together, they have not achieved anything that says that they have the ability to cohesively work together and make a Conference Finals, or NBA Finals. Ever read Death of a Salesman? Didn't turn out well for Willy Loman, and the Clippers are following an awfully dangerous path if they continue to believe they're as good as they think they are based on individuals.
As such, I'm putting the brakes on the LA hype train. I'm having an official personal embargo on ANY positive press about the Clippers, until I'm satisfied that they can come together and worked above their individual egos, and start playing some team-focused basketball.
As a coach, I tell my players one thing – "play for your teammates, not for yourselves". That advice holds true for Chris Paul and company. Get on it.