June 14, 2012 – Ben Berry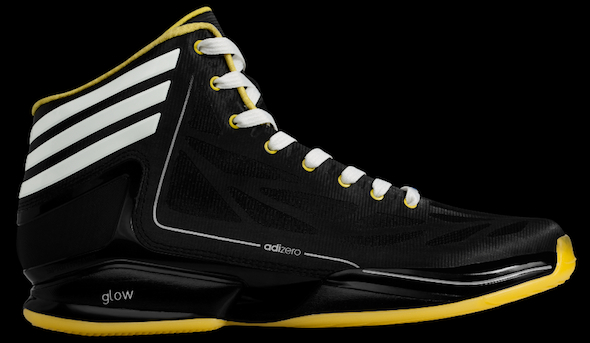 As vibrant as the Electricity colorway of the adiZero Crazy Light 2 was, adidas looks to one-up on that pair with the 'Glow in the Dark' edition of the Crazy Light 2.
In normal lighting, the 'Glow' Crazy Light 2 looks to have white accents seen on the Stripes branding, laces, and pinline with pale yellow seen on the lining and sole to compliment the black accent. In the dark however all those accents come to life by glowing and giving off light from whatever your kicks have been exposed to.
Since we first showed you that miadidas has the Crazy Light 2 option available, a glow-in-the-dark sole was always an option for those who desired such dopeness. Sadly enough, that wasn't taken advantage of by many so adidas looks to remind you about this choice by dropping a special miadidas-only colorway with multiple glowing features.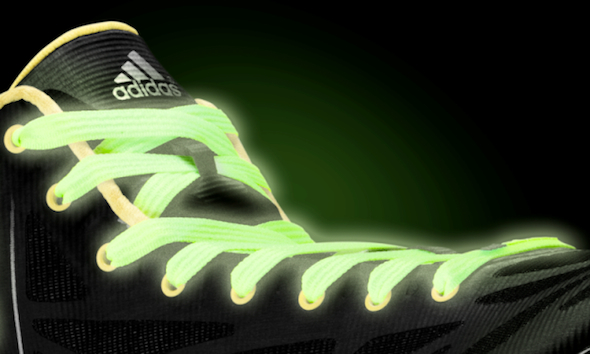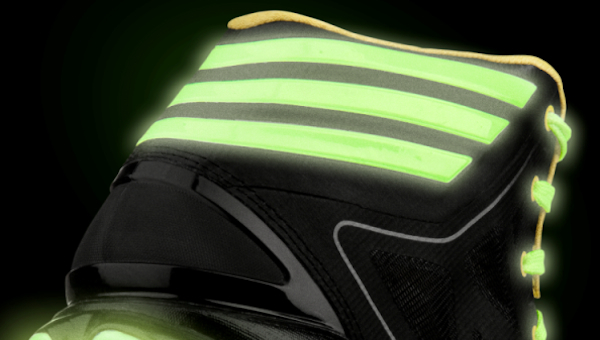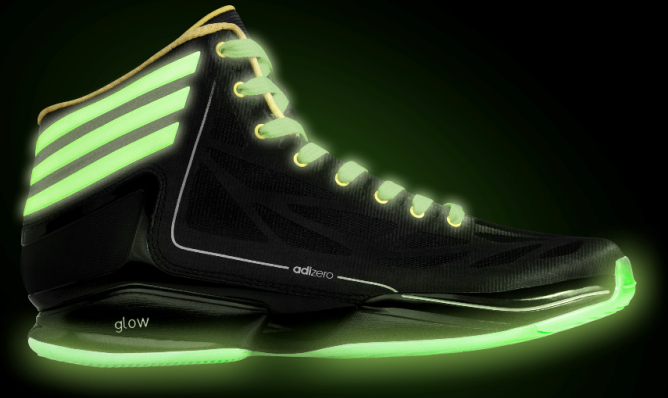 On top of the 'Glow' Crazy Light 2, miadidas has added the glow in the dark option to new pieces of their sneaker customization program. On top of the sole, customizers now are given the option to have either the shoe laces or Stripes branding on the back of the sneaker by the heel glow or any combination of those attributes.
Head over to miadidas and scoop yourself up a pair.