March 13, 2012 – Ben Berry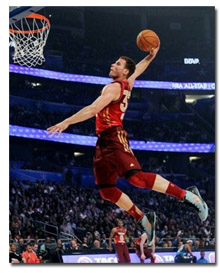 Galaxy-mania continues to run wild in the sneakerworld.
Many credit Blake Griffin with making last years' Hyperdunk model popular as he was the first to lace up a pair when he won the Slam Dunk Contest back in 2011; and even then he had his own PE. The Galaxy theme is well lived up to on this pair with the most notable tie in being the moon graphic depicted on the entire upper of the shoe. Laces depicting stars and other celestial colors adorn this pair and manage to stand out in an already vivid sneaker. A space-themed personalized patch is seen on the tongue as well as the words "PREMIUM" and "INNOVATION" seen on the laces closest to the toe.
These are separate from the pair Griffin was seen wearing around All-Star Weekend in our coverage of the Galaxy PEs and were only laced up for the big game on Sunday.
The Supreme 2011 Hyperdunk is the first of an onslaught of basketball sneakers that will be given the Supreme title this year but we will start to see more as the NBA makes their way into the playoff season.
This Nike Hyperdunk 2011 Supreme PE was made specifically for Blake Griffin with no plans of a release date.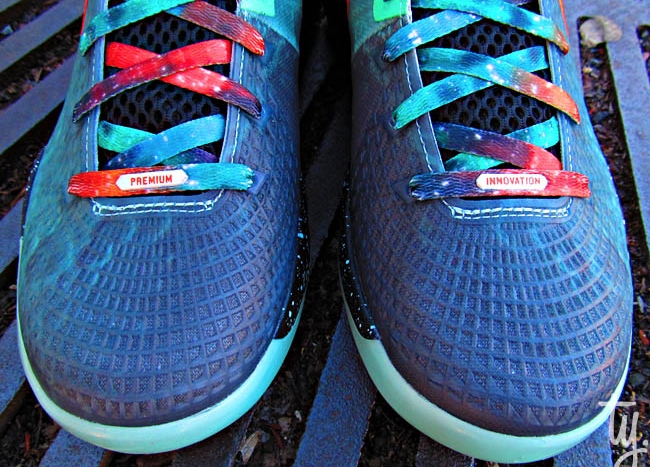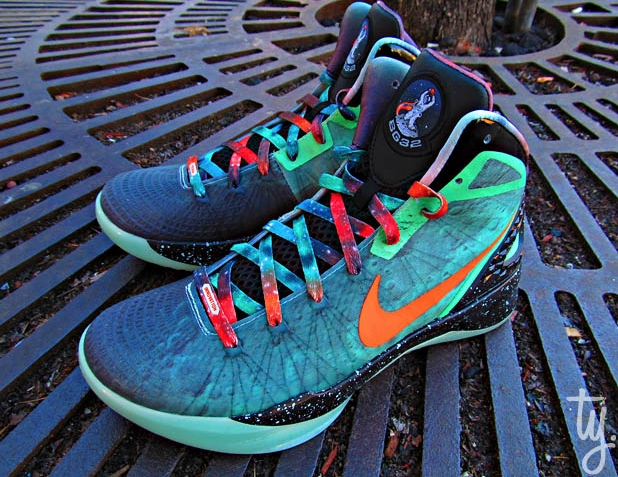 [Images via RegularOLTy]