February 27, 2012 – Ben Berry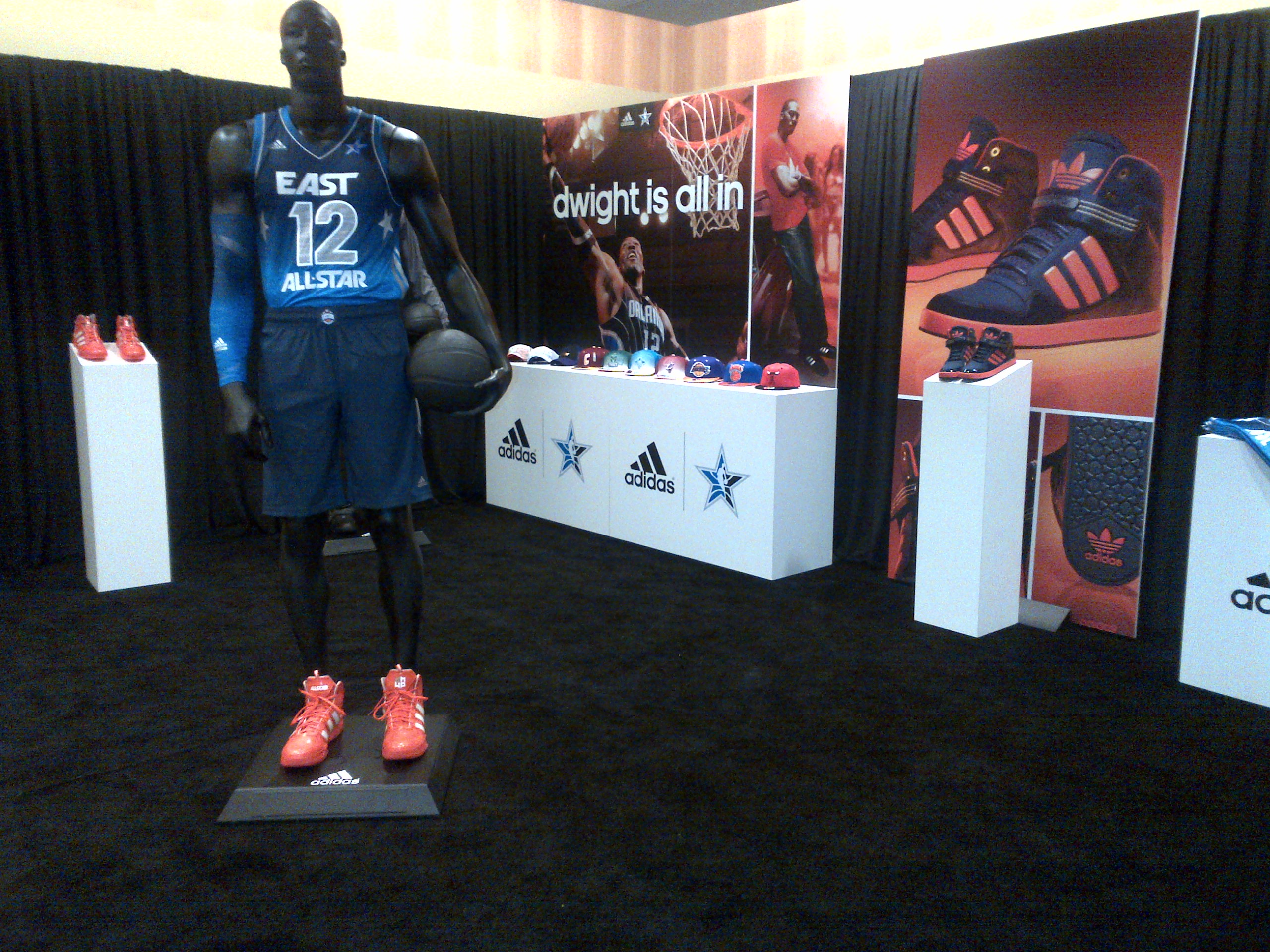 The kind people over at adidas granted us access to one of their private suites in Orlando this past weekend to take a closer look at their 2012 All-Star Weekend gear and I have to say how impressive the collection looks. On display were full-scale models of flagship adidas Basketball players Dwight Howard and Derrick Rose fully equipped in their All-Star gear including being laced with 'High Energy' adiPower Howard II and the adiZero Rose 2.5 made especially for 2012's All-Star Weekend.
Even though Iman Shumpert of the NY Knicks didn't participate in the Slam Dunk Contest, adidas was well prepared with an All-Star colorway of the Top Ten 2000 which he got to wear for a few games prior his injury.
During the shoot of the adidas suites, hip hop legend DMC of Run-DMC fame popped his head in to check out what the Stripes had to offer.
Check out the pics from the event and let us know what you think of the adidas 2012 All-Star collection…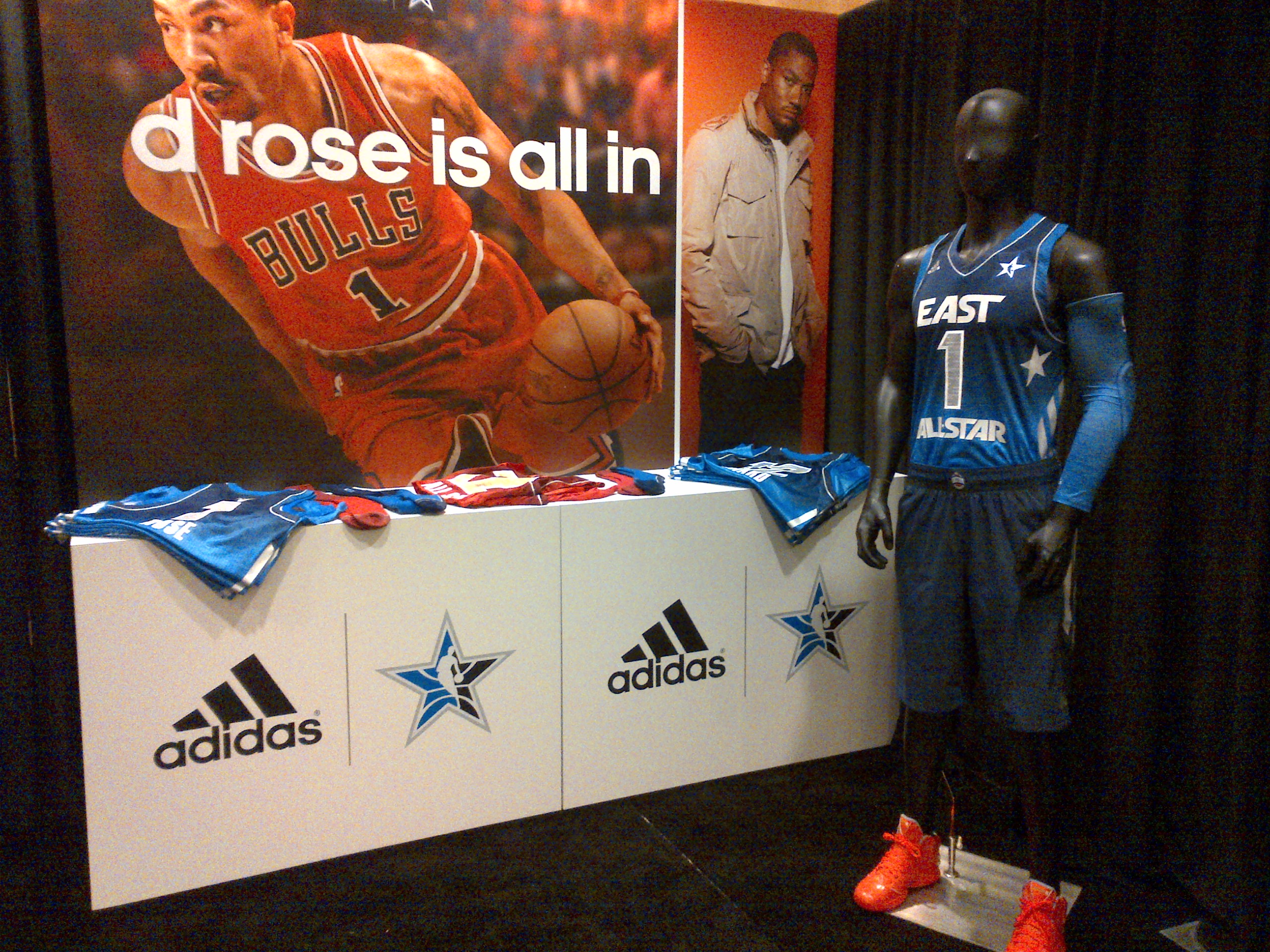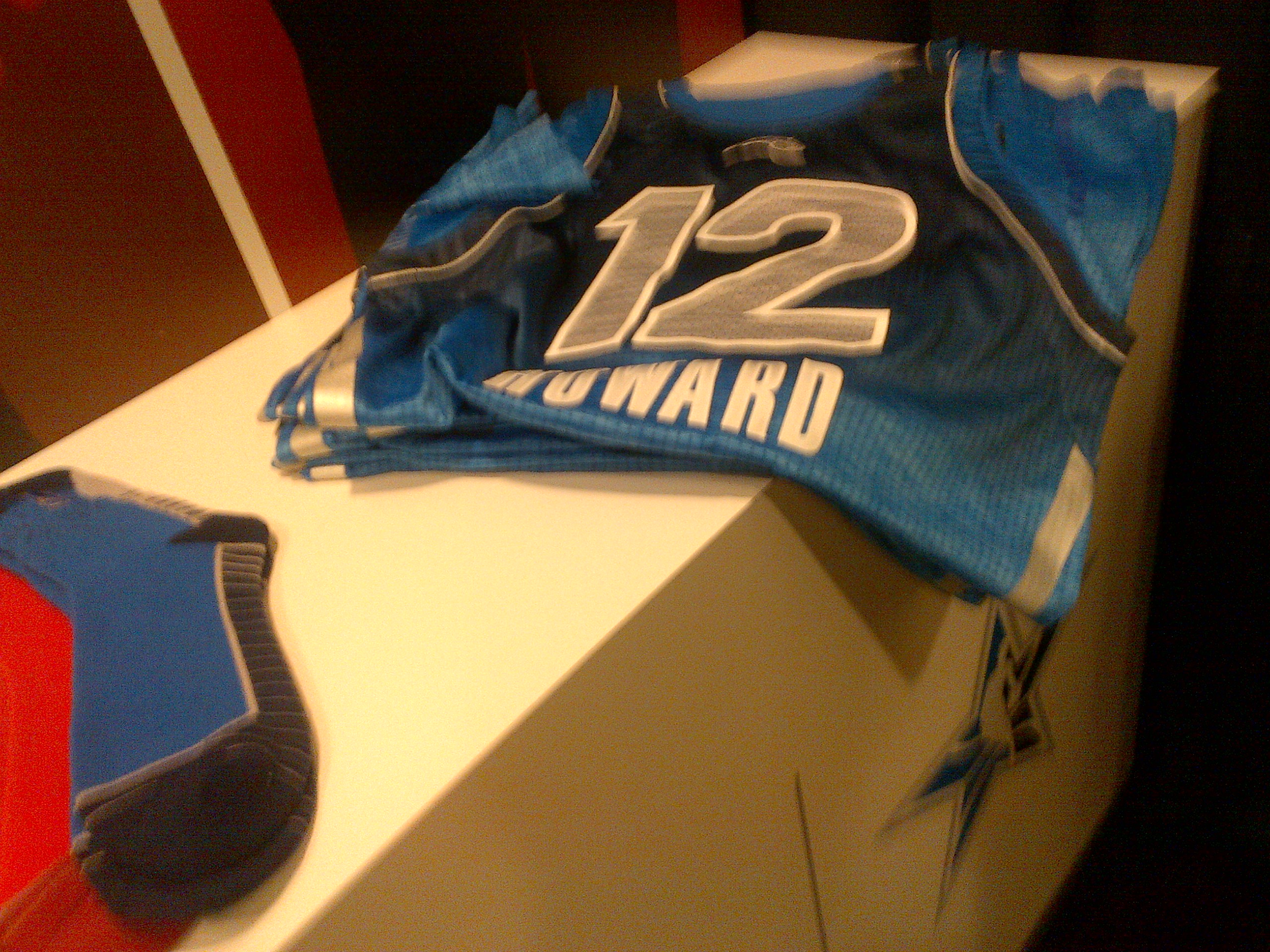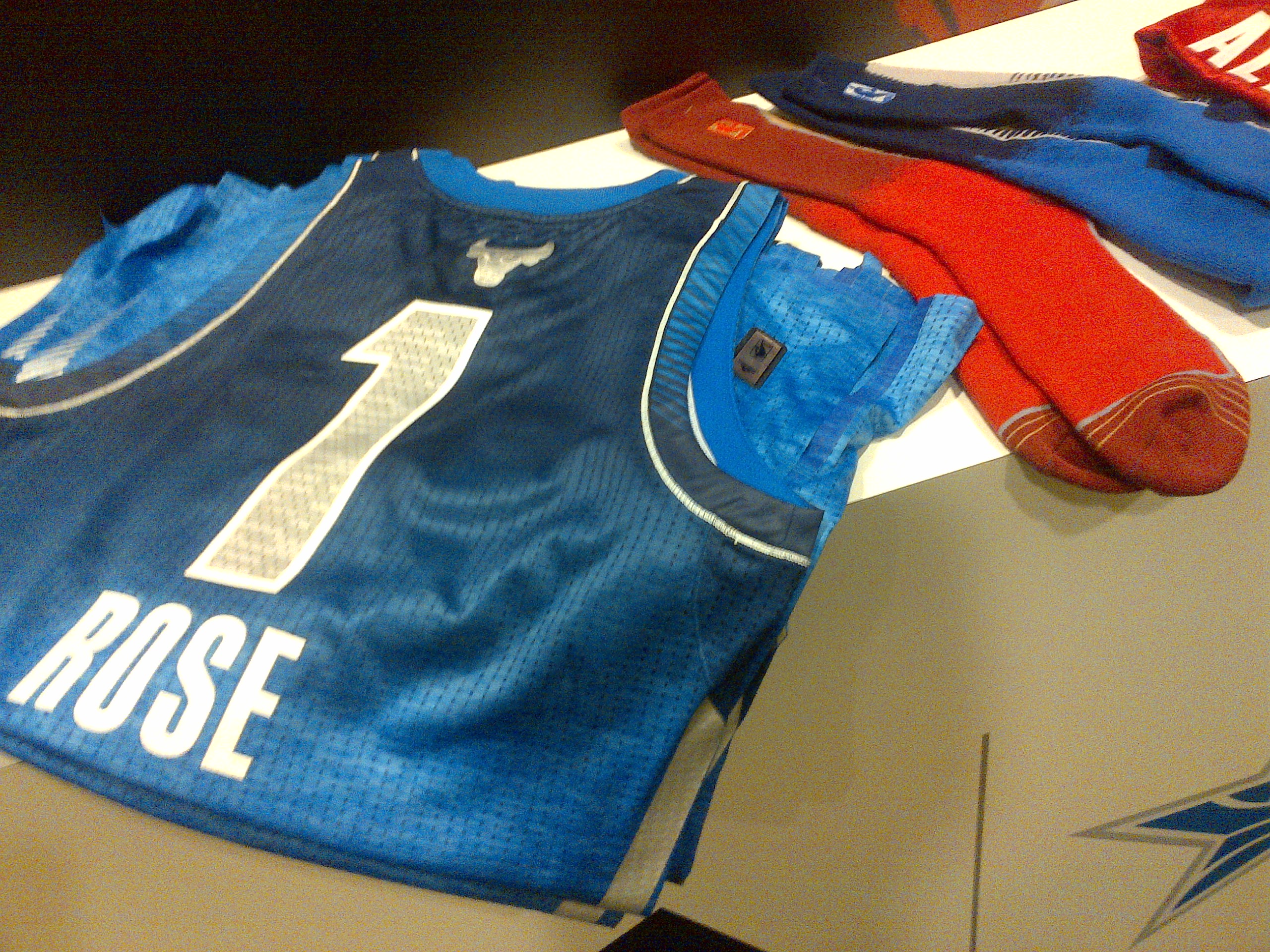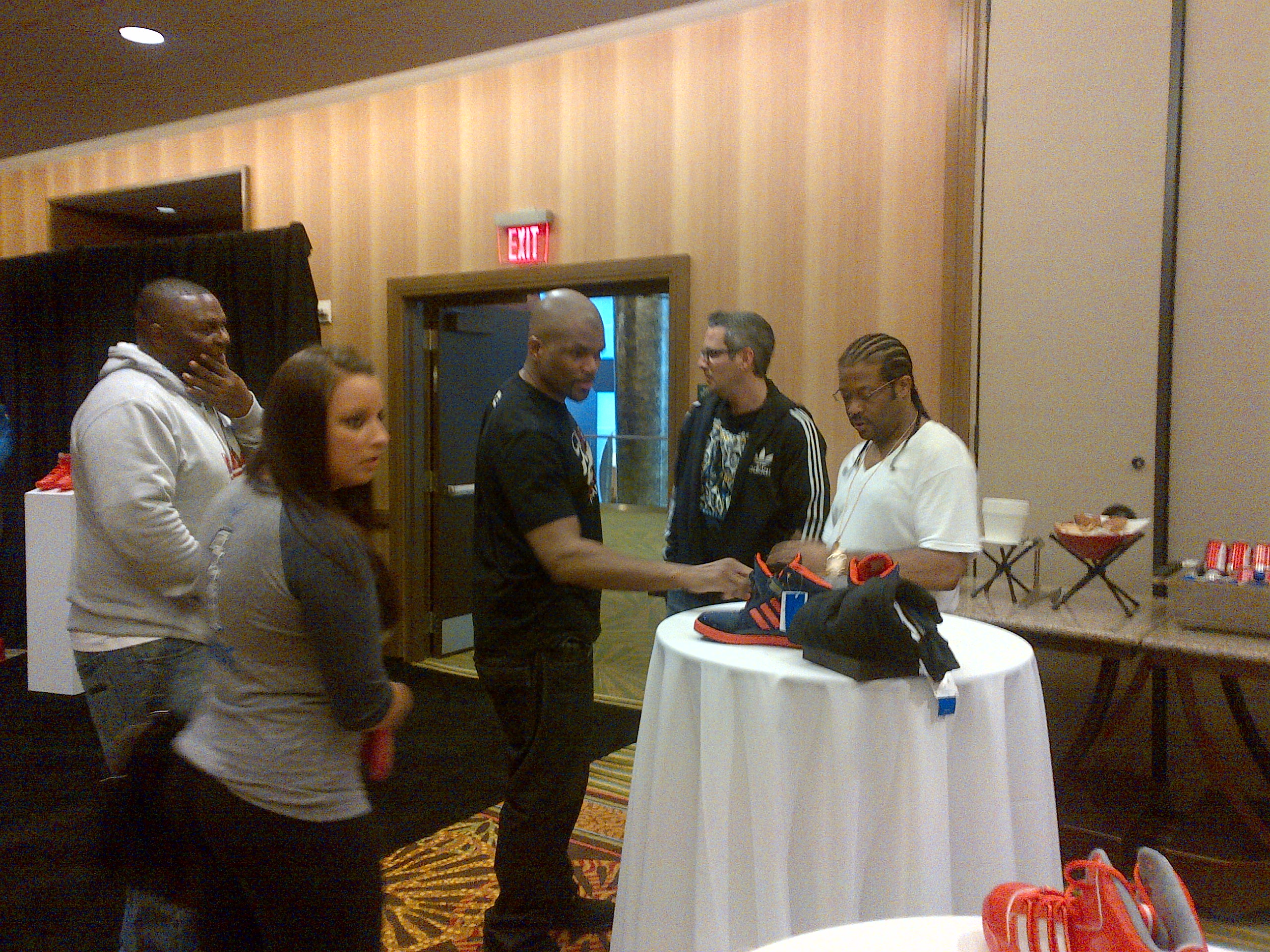 adidas Top Ten 2000 – 'High Energy'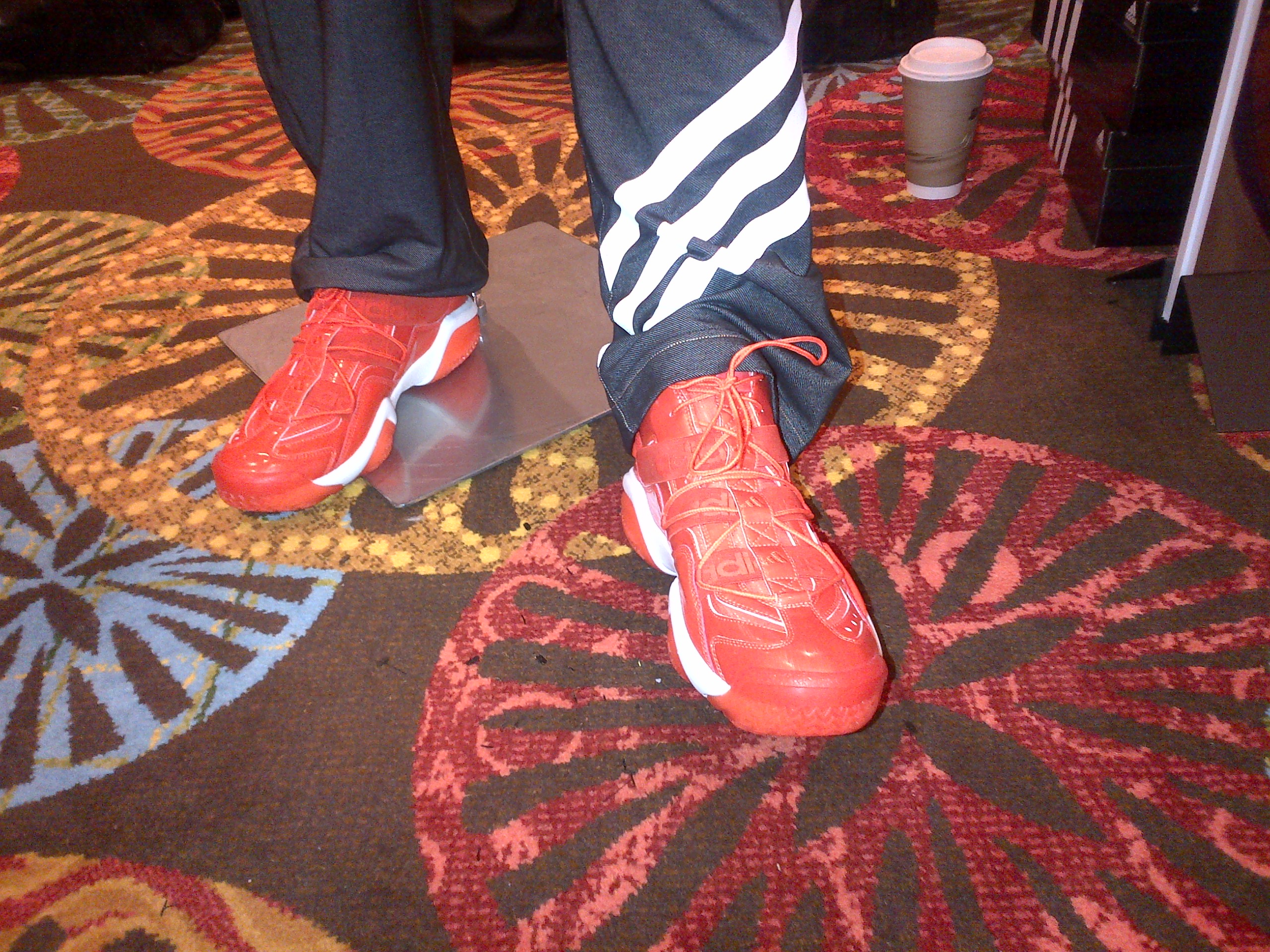 adidas adiPower Howard II – 'High Energy'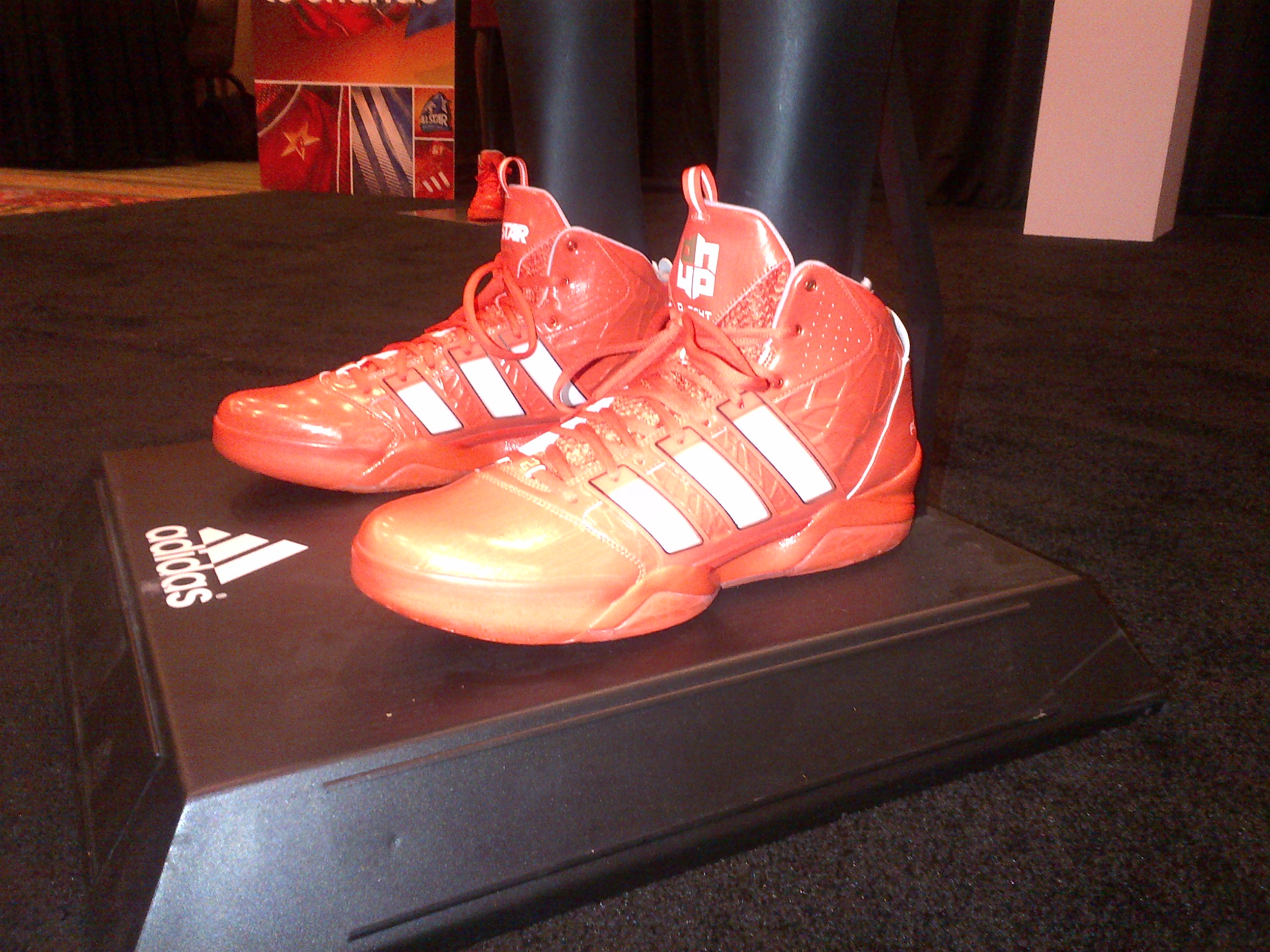 adidas adiZero Rose 2.5 – 'High Energy'