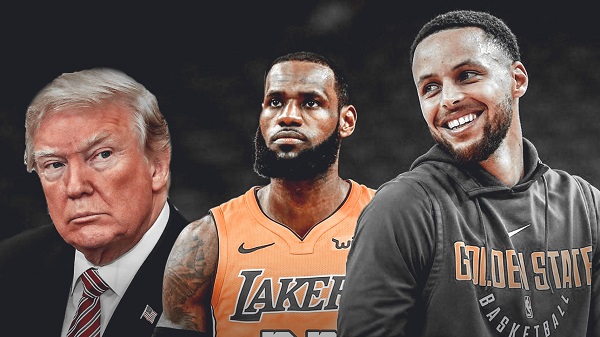 As you know by now unless you live under a rock, President Donald Trump tweeted this out last week in regards to CNN Reporter Don Lemon and LeBron James:
Lebron James was just interviewed by the dumbest man on television, Don Lemon. He made Lebron look smart, which isn't easy to do. I like Mike!

— Donald J. Trump (@realDonaldTrump) August 4, 2018
This caused a ton of backlash against the president as it should and essentially reaffirmed what LeBron was saying that angered Trump in the first place, that he is using sports to divide the country.
That kind of statement and the undertones go deeper than that and are indicative and representative of the sort of stance Trump has taken on black athletes and the media (or anyone really) for having any other view or opinion on anything that doesn't align with his own. It also is a blatant example of something else as Steph Curry pointed out when asked about the situation at Web.com Tour's Ellie Mae Classic at TPC Stonebrae:
"Frustration," said Curry, who will participate in Ellie Mae Classic Thursday. "That rhetoric is all based in some longstanding racism in terms of black men with a voice in power. Unfortunately, that's being revealed more and more as the days go on."
That is a powerful statement from Curry and one that feels pretty apt given the typical behavior exhibited by Trump during his campaign and presidency.
Although LeBron James and Steph Curry are rivals on the court, they tend to have each other's back off the court.