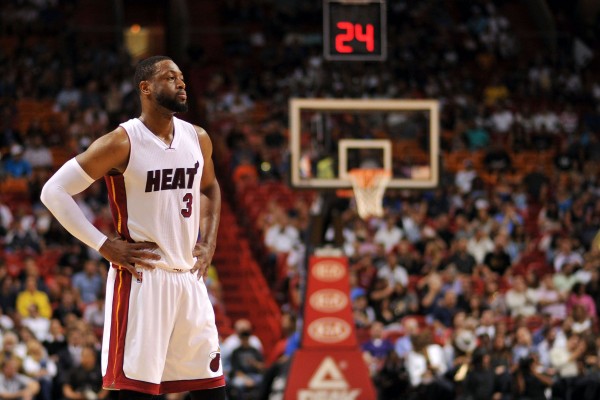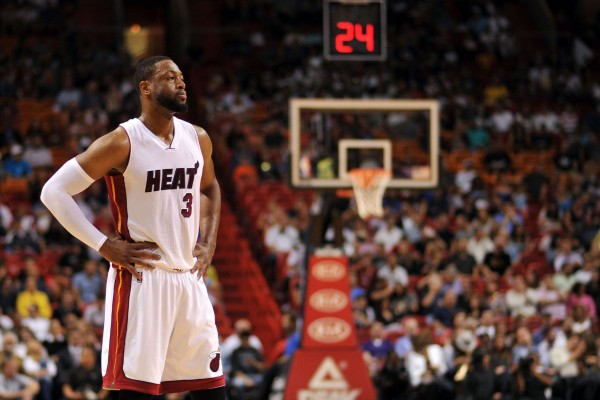 At least one part of Dwyane Wade's future has been hammered out: If he returns for a 16th NBA season, he will only play with the Miami Heat.
As for the matter of whether he'll actually return, well, that remains a mystery.
Wade offered this to clarify on his position during a Jr. NBA event, per The Associated Press' Tim Reynolds:
More Wade from Jr. NBA: "If I'm playing the game of basketball this year, it'll be in a Miami uniform." (Take note: China was never a real option for this year.)

— Tim Reynolds (@ByTimReynolds) August 11, 2018
So, yeah, there's this. We know Wade won't be taking a lucrative deal to play in China. And we know he won't be joining his banana boat buddy, LeBron James, with the Los Angeles Lakers, or his other banana boat buddy, Chris Paul, with the Houston Rockets. He spent about 1.5 years playing for teams other than the Heat, in Cleveland and Chicago. He's done shopping around after returning at last season's trade deadline.
But is he done playing basketball as well? We cannot be sure. He's been too cryptic and non-committal when talking about his future, as Reynolds reminds us:
In Orlando tonight at the Jr. NBA World Championship, Dwyane Wade said "there's no clock for me" when it comes to deciding what'll happen this coming season.

— Tim Reynolds (@ByTimReynolds) August 11, 2018
Forced to choose, I would guess that he returns for at least another year so that the Heat and their fans can give him a proper sendoff. Then again, yours truly thought the same about Tim Duncan a few summers ago and then he retired. Perhaps Wade can do the same. He doesn't seem like someone who will want to hang on longer than he's needed, and there's no guarantee the Heat have a major role for him this season.
Then again, Miami needs reliable shot creation. Wade remains that, in some form. At the very least, he's used to attacking off the dribble and setting things up in the half-court. The Heat don't really have that crutch beyond Goran Dragic. Tyler Johnson, James Johnson and Dion Waiters are all wild cards and Josh Richardson is still in the grooming process.
For now, let's bet on Wade sticking around, if only because forecasting such a low-key retirement is a buzzkill.