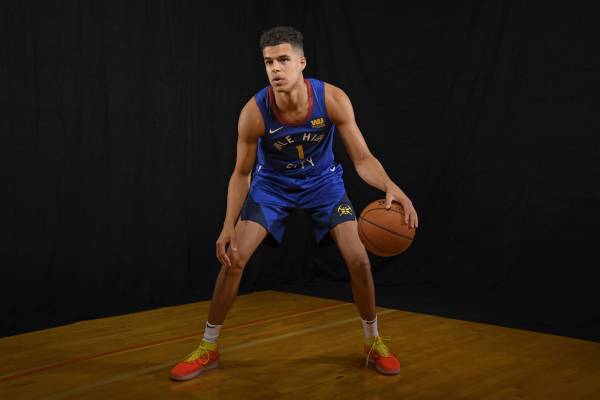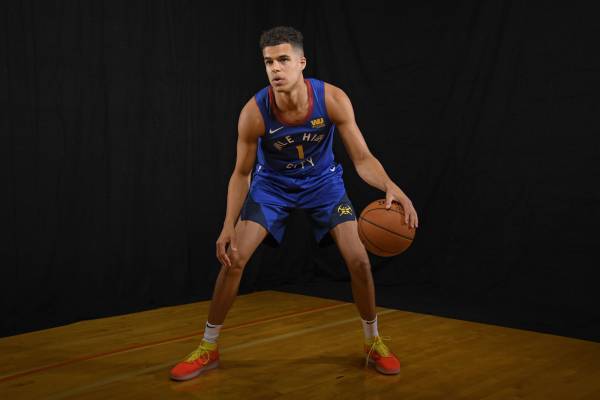 A second back surgery is not going to stop Michael Porter Jr. from trying to return very early into—perhaps even for the start of—the Denver Nuggets' regular-season schedule.
Speaking at the NBA's rookie photoshoot on Sunday, Porter told ESPN.com's Chris Forsberg he's feeling good and, despite a conservative rehab, hoping to make his professional debut sooner rather than later:
Porter told ESPN on Sunday at the NBA's annual rookie photo shoot that, "I finally feel, like, good," and he is hoping to be ready for game action around the time the season tips in mid-October.

"I don't have a date but I'm hoping to be back for the beginning of the year. Gotta heal up, but I feel great," Porter said. "I'm able to get on the court a little bit right now, do some different things. But my rehab has definitely been very conservative. They're really taking it easy with me, being patient with me."
Porter being pain-free is good news. Maybe he's legitimately ahead of schedule or whatever. It would nevertheless be shocking if the Nuggets let him join the rotation or play right away or even early on. Many initially thought he was going to wind up being a redshirt rookie—that they would give him an entire season to heal after he rushed back to play at Missouri.
That could still happen. The Nuggets need more wings, but they are playing the long game with Porter, something he indirectly confirms by noting their gradual approach to his recovery. They also have to know that he's not going to make a huge impact right from the jump, no matter how healthy he is. They don't have the offensive reps to go around for an immediate explosion, and rookies tend to take a while to marinate anyway.
None of which suggests Porter won't play at all this year. It just wouldn't be surprising if he doesn't, or if the Nuggets opt to bring him along much more slowly than his own intended timetable.