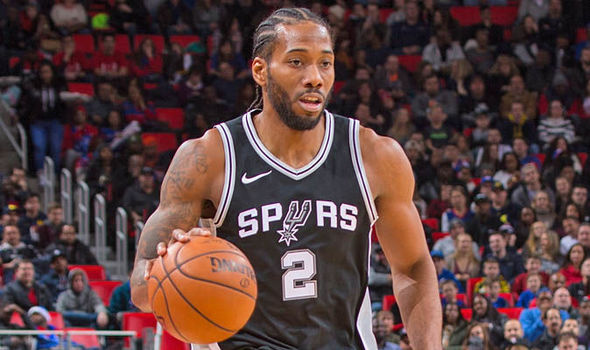 It is clear that the Kawhi Leonard sweepstakes is the 1B to the 1A off-season story line that is LeBron James free agency.
While it is very apparent Leonard wants out and prefers LA, the Spurs reaction to Leonard's demands and their course of action seems to alternate by the hour with different reports.
Should the Spurs trade him ASAP, near the beginning of the season, at the trade deadline or not at all?
Here is what the Spurs should do that would benefit all parties…
They should promise Leonard that they will sign him to a super max contract next summer if he can prove his health and play for them next season. They either sign him to the super max to keep him or sign him to the super max as part of a sign-and-trade to the team he prefers.
This greatly benefits the Spurs because it allows them a chance to repair the relationship this season and still get value for Leonard next summer if he still decides he wants out. It also allows them to be able to clear a ton of money off of their cap with the $40 million or so in salary Leonard would be earning.
It would benefit Leonard simply because he would be able to earn $50 million or more over the life of his contract than he would by signing a deal elsewhere as the Spurs are the only team eligible to sign him to a super max contract offer.
This seems like the most savvy play for all parties involved and despite Leonard's frustrations about the way the Spurs doctors handled his quad injury, the relationship could be repaired enough for a much larger pay day in a year in whatever place he would want to play.
It would be very similar to how the Clippers handled the Blake Griffin situation last summer and Leonard has much more value around the league, especially if he can prove his health this season.