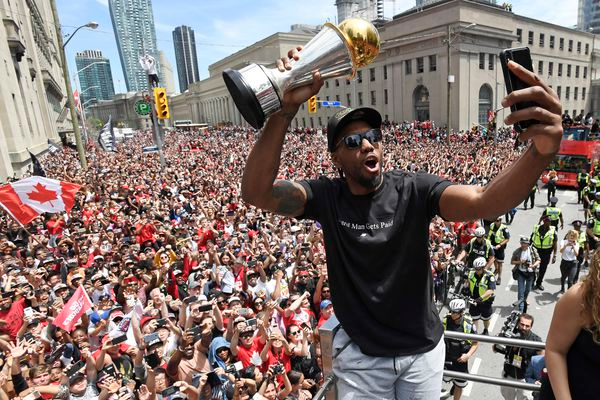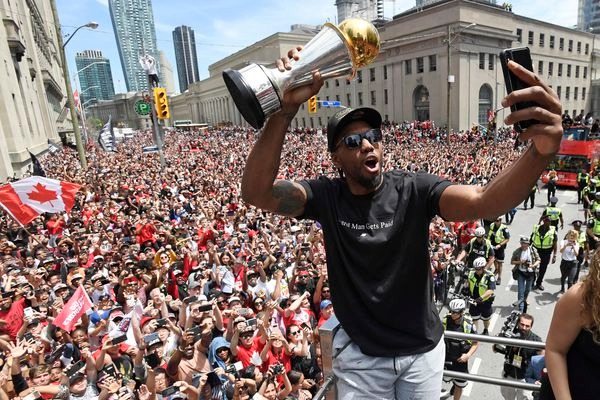 Toronto has two options: stay the course or blow it up! If you are a betting man, you may want to lay your money on the blow it up option. For this and other NBA tips check out Betopin.com for all the advice you'll need.
Kawhi Leonard has signed a maximum four years, $142 million with the LA CLippers and will be joining Paul George who was just acquired by the team.
The Raptors did everything they could to keep their Finals MVP. They gave him both health, by managing his workload throughout the season, and a championship. But now, the Raptors are tasked with replacing him, which will be nearly impossible to do.
With Leonard gone, the Raptors remain above the $109 million salary cap. That means the Raptors won't be major players for the remaining free agents. So the Raptors must now decide to either stay the course or blow it up.
If they stay the course, their success will greatly depend on the continued improvement of their young stars such as Pascal Siakam and OG Anunoby. That team would be good, but probably not favorites to repeat.
Blowing it up would mean a complete rebuild. Trade everyone, hand the roster over to the kids and tank for a pick. There are four unrestricted free agents after next season on the team: Kyle Lowry, Serge Ibaka, Marc Gasol and Fred VanVleet. If the Raptors choose this route, those players could all be gone.
So what's better?
Stay the course
The Raptors just proved it would empty its pockets for a title, but without Leonard, they aren't championship contenders. But the Raptors just won the title and some new fans. It would be a bad look to turn around an trade fan favorites – Lowry and Ibaka for future assets.
Let's not forget that the Raptors are still a playoff team. Pascal Siakam won Most Improved Player and is still growing as a basketball player. Lowry's been an all-star five consecutive years. Anunoby is also an interesting case. Before the season, he was pegged by some as the likeliest Raptors breakout player. He showed great potential in his rookie season prior to the death of his father and a bevy of injuries.
The Raptors would also have something called the non-taxpayer mid-level exception contract to hand someone (Up to four years, beginning around $10 million with five percent annual raises).
Blow it up
Masai Ujiri's trade of DeMar DeRozan for Leonard showed his unwillingness to float along as mildly competitive. The Finals and that Larry O.B. was the goal.
If Lowry, Ibaka, Gasol and VanVleet all stay, the first three would be in the declining stages of their careers. Would it really be prudent to tie up cap space and possibly cost yourself a chance to go big-game hunting in 2021, especially when MVP Giannis Antetokounmpo could be available?
Blowing it up would involve trading at least some of the four free agents to recoup draft picks and young players.
A consequence of trading veterans is the acquisition of cap space which could allow the Raptors to line up their cap sheet for a pursuit of Antentokounmpo in 2021, but at this time of the season, shedding the salaries of the incumbent free agents would be tough as most teams have already used up most of their available money.
In this scenario, the Raptors would likely miss the playoffs and enter the draft lottery.
Masai Ujiri made a bold move last summer. Is it already time for another?