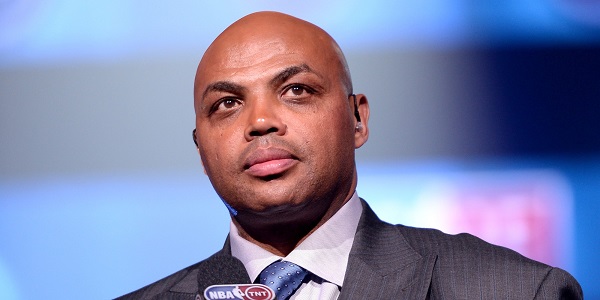 Our good old friend Chuck is never shy to share his opinion or make a bold statement that will raise some eyebrows, and in true Barkley fashion, Chuck kept on Chuckin' during the "Inside the NBA" pregame show before the Cavaliers-Spurs showdown in San Antonio.
While discussing the matchup Barkley said he would take Kawhi Leonard over any player in the world right now.
Charles Barkley calls Kawhi Leonard the best player in the world https://t.co/HQyEPJSm4Z

— Bleacher Report (@BleacherReport) January 15, 2016
Here is the actual quote shared in fun tweet photo form…
Chuck shared his thoughts on @kawhileonard… pic.twitter.com/dswhwyVz6z

— NBA on TNT (@NBAonTNT) January 15, 2016
Should he be referred to as Gnarls Barkley instead of Charles Barkley for the rest of the season because he's gone crazy? (please excuse the crappy joke)
Should Kawhi Leonard be in the discussion as the best player in the NBA or at the very least the one guy you would choose to build a franchise around? I think Chef Curry and King James would have something to say about that.
Kawhi Leonard is currently top five in the league in a number of advanced statistics including Player Efficiency Rating or PER, defensive rating, total win shares, offensive win shares, defensive win shares, plus/minus and value over replacement player.
He is the best player for a 36-5 team and is the best defensive player in the NBA who also averages 20 points and seven rebounds per game. He is also shooting 50-48-88 from the field and has developed himself into one of the more efficient offensive weapons in the NBA.
It may be a stretch to anoint him the best player in the world already, but he may legitimately be a top five player in the world. Pretty shocking for a guy that was the 17th pick of the draft and seen as a potential starter and role player when he entered the league.