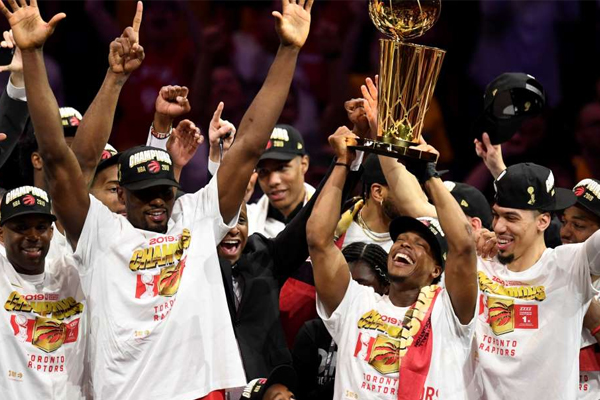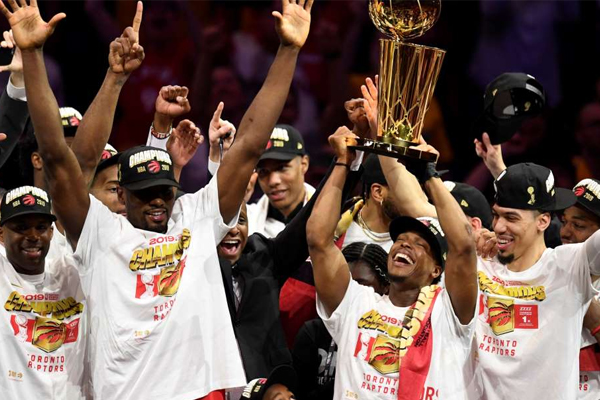 After 24 seasons, the Toronto Raptors can now call themselves champions for the first time.
Toronto defeated the Golden State Warriors 114-110 in Thursday's Game 6 of the 2019 NBA Finals to win the series. The Eastern Conference champions didn't lose a single away game away stopping the Warriors from winning three straight titles and four in five years.
Golden State was marred with health issues throughout the series. Kevin Durant finally came back in Game 5 only to suffer a torn achilles and Klay Thompson tore his ACL in the third quarter of Game 6 after scoring an impressive 30 points to start the game. Even with these players missing, Golden State had an opportunity to win in the final 10 seconds after Danny Green threw the ball away. However, Curry missed a three-pointer.
NBA Finals MVP Kawhi Leonard, Kyle Lowry, Pascal Siakam, Serge Ibaka and Fred VanVleet all scored at least 15 points.
Toronto's acquisition of Leonard will go down as one of the greatest trades in NBA history whether he stays or not, but he has plenty of reasons to continue building his legend in a Raptors jersey.
As for the new champions, they took a tremendous risk this year on Kawhi, but it paid off. Whether he cooses to stay in Toronto or not, this trade will go down as one of the greatest in NBA history.
Kawhi now has the chance to become a prized free agent this summer. He has sealed his legacy as one of the greatest playoff performances in league history, but he now also has plenty of reasons to stay in Toronto. He has a chance to become the preeminent player in the league next season while defending a crown in Toronto.
Kawhi Leonard will forever be a Toronto legend after delivering the franchise its first NBA championship. WE THE NORTH!