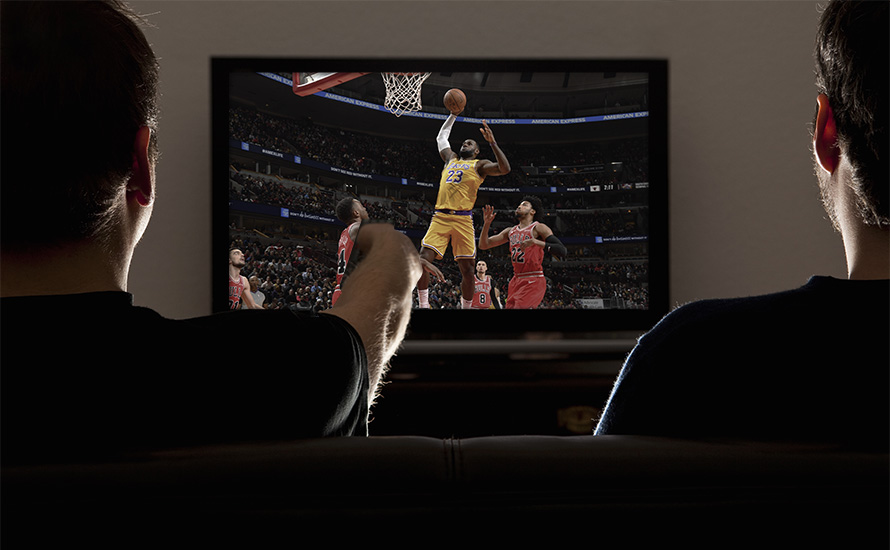 Basketball is one of the most fun sports to watch. In an average game, both teams will accumulate points, opting to attack rather than defend. Plus, games are separated into four 12-minute quarters, which helps keep the excitement levels high.
However, its already-high thrill levels don't mean that it's impossible to enhance your basketball-watching experience further. In today's world of technology and freedom of movement, there are lots of ways you can improve the experience for yourself, whether you're a hardcore NBA fan or someone who has only recently discovered basketball.
Caught your attention? Let's run through some tips and tricks that you might like:
1. Bet on the Games
Providing you're above the legal gambling age (which is 21 in the US), you can bet on as many or as few basketball games as you like. To bet on basketball games, you should start by looking at the latest NBA odds and check out the comparisons of all the different betting websites that you can choose from, which makes selecting your provider a lot easier.
Betting is particularly fun when you're watching a neutral game that features two teams that you don't support. This way, you have no personal investment in the outcome and can therefore place bets based on what your eyes see instead of personal bias!
If you've never tried sports betting before, don't worry; it's surprisingly easy. When it comes to the on-court action, you can place hundreds of different kinds of bets; from half-time score predictions to full-time results. Got friends who enjoy watching the NBA? Even better – bet with them to make the experience all the more thrilling and competitive.
2. Upgrade Your TV or Monitor
Whether you watch basketball on a TV or a computer monitor, you should consider upgrading it for a better visual experience. In 2022, it's all about watching sports in 4K-quality, which is why it's a good idea to save up some money so that you can afford one before the new NBA season starts in October!
3. Tweet Your Opinions
Whilst watching a game of basketball, don't hesitate to put your opinions out into the public domain. If people like your content, you'll get plenty of likes and retweets – and could even find yourself trending in the #NBA section of Twitter.
4. Stream Games Using an Official Service
Unfortunately, many NBA fans opt to stream games illegally online. Usually, the quality is bad, and they have to go through a ton of on-screen pop-ups to finally watch the game. All in all, it's not a fun experience – not to mention illicit.
Instead, it would be best to stream basketball games using an official provider, like Hulu or the NBA website. Sure, you'll have to pay a monthly subscription fee, but it's a fair trade when you get to watch NBA games in excellent quality without all the pop-ups and potential computer viruses mobbing your device.
Conclusion
Whether you're a Lakers or Chicago Bulls fan, you can easily enhance your basketball-watching experience with the tips and tricks provided above. Even though the NBA 2022-23 season is still a few months away, it's worth preparing now so that you're ready for the action when it restarts.