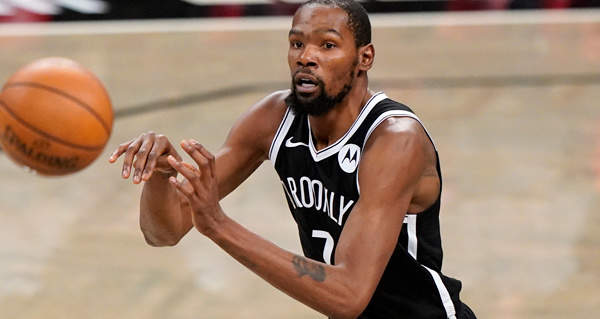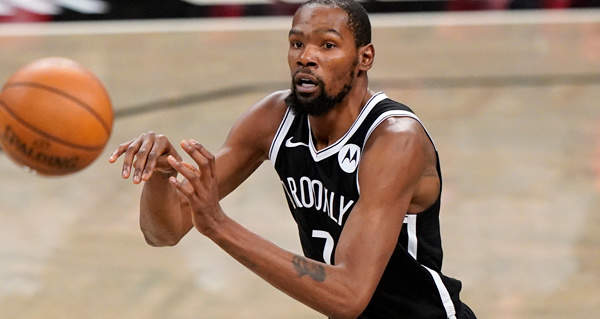 When Kevin Durant signed with the Golden State Warriors back in 2016, he made a statement to the entire league. He wants to win. He was a part of a lethal duo alongside Russell Westbrook and became family with the Oklahoma City Thunder organization. After blowing a 3-1 lead in the 2016 NBA Finals to none other than the Warriors, he shocked the world with his decision to leave. He signed with the Warriors following the 2016 season.
Durant went on to win back-to-back championships with Steph Curry and Golden State. Following his Achilles injury, his career has taken a turn for the worst. His stint with the Brooklyn Nets has not gone as expected. The Celtics swept the Nets in the first round of the playoffs this year, despite a record-breaking performance by Durant. That seems to be the tipping point at the moment and the best offshore betting sites are currently tipping him for a move to the Phoenix Suns.
A trade has been requested. Durant isn't happy in Brooklyn and wants out. Rumors have been rampant as to what teams have been in contact with Kevin and the Nets. It's to be expected that nearly every team will want to make some form of contact for a player as special as this one. The Warriors have even been in contention for possibly bringing Durant back to the west coast. Proposed packages have leaked online such as the Timberwolves putting up Anthony Edwards, Karl-Anthony Towns, and 4 draft picks.
League sources consider Phoenix to be Durant's preferred destination. However, a lot of obstacles stand in the way of Durant signing with the Suns. The Nets have made it clear that they want a full and worthy package for him. The only attractive players the Suns have are Chris Paul, Devin Booker, and DeAndre Ayton. Chris Paul and Devin Booker are not going anywhere, barring a staggering move. DeAndre Ayton could be a part of a package but LaMarcus Aldridge and Blake Griffin currently give the Nets all the frontcourt they need.
It's always possible that the Nets take something along the lines of Mikal Bridges, DeAndre Ayton, and someone like Cam Johnson, Jae Crowder, or Cam Payne. According to multiple confirmed reports, Durant has gone quiet and is not responding to any calls or texts. He is making sure he makes the right decision after making a mistake with his current team. You can't blame an NBA legend that is beginning the back-end of his career for wanting to choose what's right for him. With all these rumors, one thing is sure. The decision is coming soon. One that will alter the entire league.