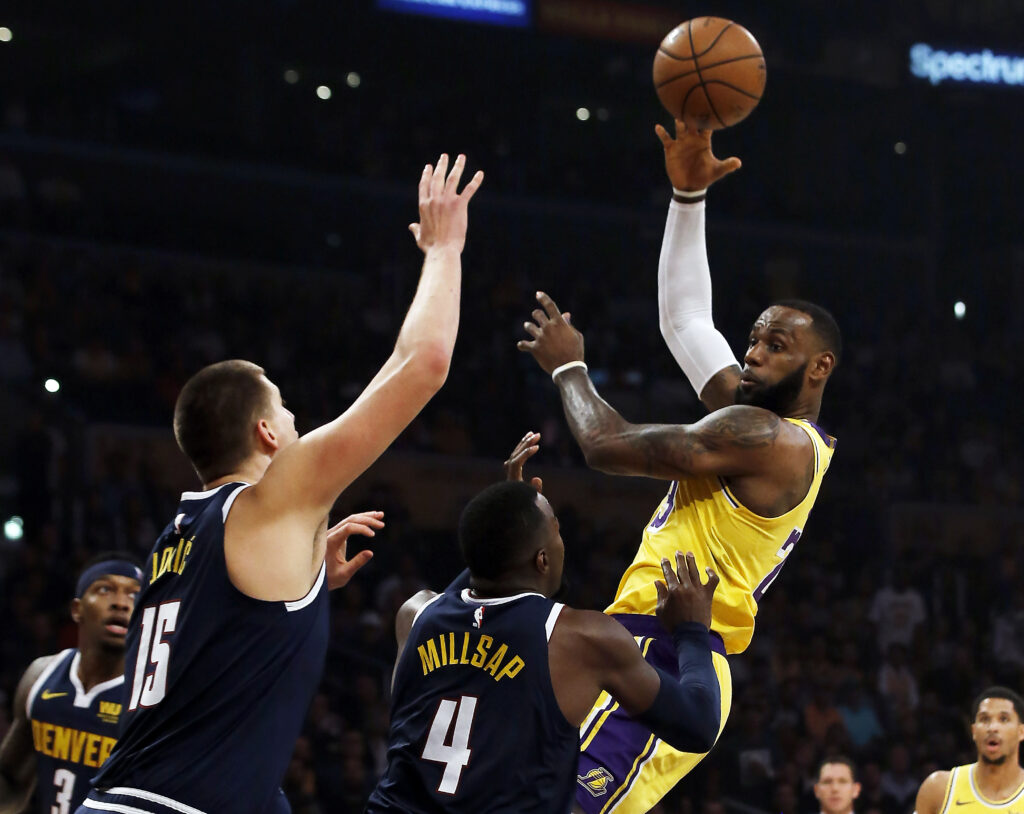 We are quickly reaching the business end of the NBA season with attention increasingly turning to this year's Playoffs. In both the Eastern and Western Conferences, the postseason picture is looking increasingly clear with many teams defying the analysts' pre-season predictions.
As recent history of NBA playoff odds has shown, betting on the outcome of the NBA playoffs is never easy, each team's rotation is shortened and form goes out the window. What often gets teams over the line is clutch performances from their best players.
Who is set to take the Playoffs by storm this year? We had a look at which NBA stars you should be keeping an eye out for as the season draws to a close.
Kevin Durant
After missing the entirety of last season with injury, Kevin Durant will be desperate to prove a point in this year's Playoffs – provided he can avoid further fitness problems that is. Currently playing his trade for the Brooklyn Nets, who are set to seal one of the top spots out East, Durant is one of the most natural scorers in NBA history.
If he manages to get going and stays fit during the postseason, he could provide the spark that inspires Steve Nash's team to their first ever NBA Championship. Even if he does not stay injury free, the Nets still have James Harden and Kyrie Irving who are capable of coming up big during the Playoffs. This is why the Nets are many people's pick to make the Finals.
LeBron James
LeBron James is not just one of the best basketball players ever, he is always an all-time great sportsman and a world famous celebrity. After leading his LA Lakers to the NBA championship last season many are backing King James to repeat the trick this season.
Despite his advanced age – he is currently 36-years-old – his powers do not seem to be waning. Prior to suffering an ankle injury in March he was averaging around 25 points, eight assists, eight rebounds and one steal per game. He is also the highest scoring player in postseason history, which bodes well for the Lakers in the Playoffs.
With James' experience and clutch scoring record, there is nothing to stop them securing back to back championships in the summer.
Giannis Antekounmpo
Despite winning the NBA Most Valuable Player Award for two seasons running, Giannis Antekounmpo has not yet tasted success in the Playoffs. The closest that the Freak from Greece has come to postseason glory was a losing effort in the Conference Finals against the Raptors in 2019.
This season, Antekounmpo has maintained his ridiculously high standards, averaging the third highest points per game in the league and also scooping an All-Star MVP trophy. Could this be the season that he finally leads the Bucks – who most are expecting to finish third in the East – to the NBA championship?
As the Bucks' other scoring options are nowhere near as reliable as Giannis, he will need to stay fit throughout the postseason to give his team any chance of glory.
Donovan Mitchell
Despite only being taken as the 13th pick in the 2017 NBA Draft, Donovan Mitchell has carved out a reputation as one of the best guards in the league over the past two seasons. Mitchell is a devastating volume scorer who is only likely to get better with age. One thing that may hold the high-flying Utah Jazz back is that Mitchell can be an inefficient shooter. When he has an off day, his team feels it as they are so reliant on his scoring.
Saying that, last year he rose to the playoff pressure by putting up an incredible 57 points against an impressive Denver Nuggets team in game one of the pair's dramatic seven game series. The Jazz, who are likely to grab top seed in the Western Conference, will need more of these scoring exploits if they are to navigate their way to the Finals.
Luka Doncic
He may only be 21 but do not let that fool you. Luka Doncic has the ability to make a big impact in the NBA Playoffs this season. The free-scoring Slovenian has averaged just shy of 30 points per game this year, along with over eight assists and eight rebounds.
He makes his Dallas Mavericks tick and although they are unlikely to secure one of the top spots in the Western Conference, a player of Doncic's ability means they always have a chance of springing an upset. Taking the Mavericks all the way to the finals may prove a bridge too far for Doncic, though.
Nikola Jokic
After an impressive Playoffs last year, where he helped the Denver Nuggets reach the Conference Finals, Nikoloc Jokic has taken his game to another level this season. The rangy centre is averaging a career best 26 points per game and this is not the only area in which he has improved.
The Serbian is also putting up career best numbers for rebounds, steals and three point percentage. Having a well-rounded big man is always a vital ingredient for any successful Playoff team and the Nuggets have several solid contributors around who can also chip in.
Like every player on this list however, the form of Jokic will be absolutely vital to his team's success. Which one of these stars will step up and inspire their franchises to glory in the summer? We cannot wait to find out.