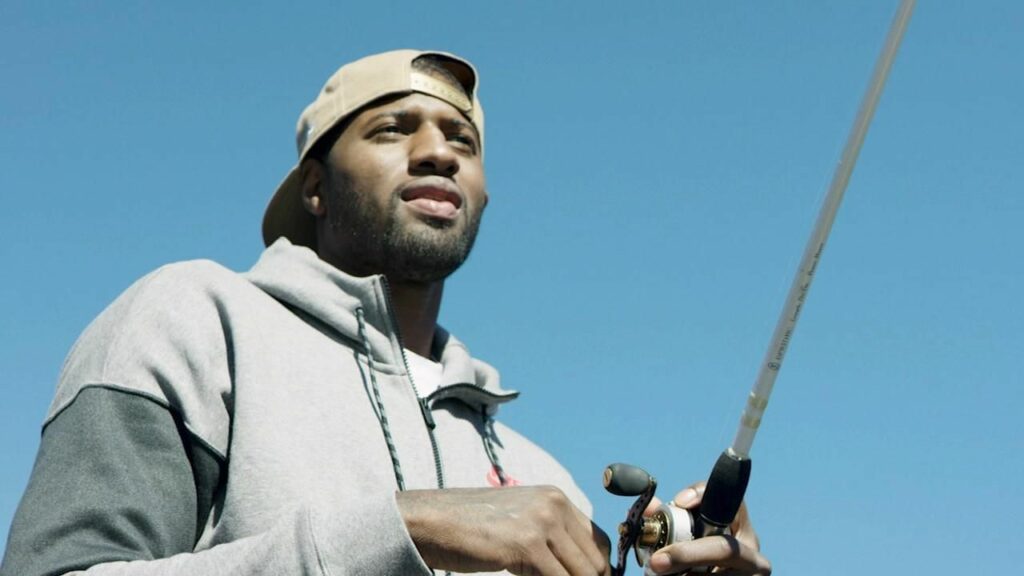 When NBA players have free time in their busy schedule of matches and training, they happily go about their hobbies to relax and unwind. In this article, Telecomasia.net will tell you about the most unusual hobbies of famous basketball players.
Chris Paul
The Phoenix Suns point guard loves to play bowling with family and friends in his spare time. So Chris not only rests but also trains. It takes good concentration, accuracy, body control and muscularity to send a ball precisely to the target and knock down all the pins.
He developed the hobby when he was still in high school. When his parents, knowing their son's love of basketball and bowling, gave him an NBA-colored ball for Christmas, Chris was insanely happy.
However, the athlete is sure that his hobby should benefit not only himself but for others as well. Therefore, he participates in various charity bowling tournaments among the stars as the head of the CP3 social fund. The basketball player also owns a franchise in the Professional Bowlers Association (PBA) called LAX.
Brook and Robin Lopez
Brook, who plays for the Milwaukee Bucks, and Robin, who plays for the Washington Wizards, are twin brothers. However, they are united not only by this but also by a passion for collecting comics, which the brothers have been collecting for several decades. They can often be seen at various festivals and events for storytellers in pictures.
Robin once joked in an interview that Brooke spends most of the money he earns on DC comics. Whether it is true or not, we do not know, but we can say for sure that the Lopez brothers devote a lot of time to their hobby and compete to see who has the coolest collection of them. And if Brook prefers superheroes, then Robin loves Disney cartoons. The 213-centimetre basketball player has cards with characters from animated stories and various character items, such as Aladdin's carpet.
Paul George
For the Los Angeles Clippers forward, fishing is not just fun, but a real way to relieve stress and restore mental balance (read more about mental health on Centreforum.org). George's passion for this activity was instilled by his father, who took the boy to the lake since childhood. Paul did not give up fishing even when he grew up and became a professional sportsman. Now he's happy to share his trophy photos with his followers on social media and encourage other basketball players to go fishing.
Kyrie Irving
The Brooklyn Nets point guard is a very versatile person. He loves to read, sing and dance. However, among his hobbies, one can single out playing the baritone saxophone. The instrument is one of the biggest of its kind, and therefore it would be difficult for Irving to take it on the frequent flights around the country that he has to make with the team. Kyrie found a way out. He takes a portable alto saxophone with an electronic mute with him and listens to the sound using headphones so as not to annoy his teammates.
At one of the press conferences, Irving said that music lessons helped him a lot on the court. According to the point guard, the human body is also a kind of instrument that must be learned to play. While practicing playing the saxophone, Kyrie trains his breathing with movements, setting a certain rhythm.
Marc Gasol
The Los Angeles Lakers center is fond of farming. He enjoys growing cucumbers, watermelons, zucchini, apples, melons, pears and many other fruits and vegetables at his villa in Spain. Thanks to his own vegetable garden, Marc has seriously reconsidered his diet and attitude towards nutrition. He used to love going to McDonald's and eating not the healthiest food. Because of this, his physical shape was far from ideal. But that all changed when Marc decided to go into farming. He switched to salads, eliminated heavy meat and sugar from his diet.
Gasol can spend hours talking about the taste of homemade gazpacho and the benefits of vegetables from its own garden. However, in the garden, he also gains wisdom. Thanks to farming, Marc says he has become even more patient. Growing vegetables, the basketball player realized that you always need to be prepared for failure, make every effort and patiently wait for the result.
If you like not only watching basketball but also betting on NBA games, go to Meta.reviews. There you will find ratings and reviews of the best bookmakers.