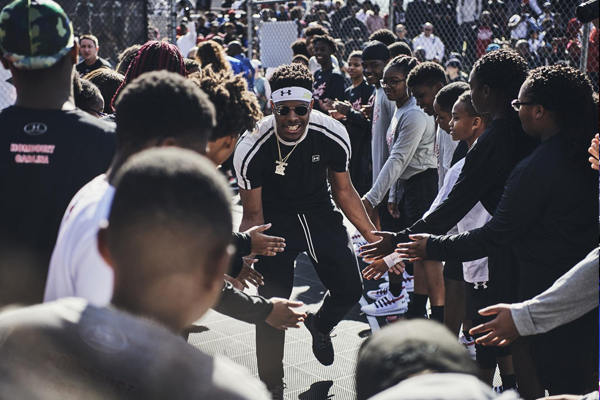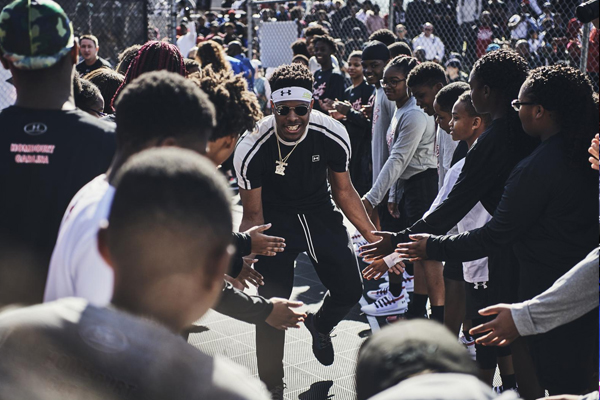 Capping off an incredible 2019 NBA All-Star Week, Dennis Smith Jr. and Under Armour, in partnership with Fayetteville- Cumberland Parks & Recreation, returned to Dennis' hometown of Fayetteville to treat the community to a carnival-style celebration event and unveil of two refurbished basketball courts at the Smith Recreation Center.
These courts are where Dennis spent countless hours honing his skills to become the athlete he is today. Over a thousand people from Fayetteville and surrounding areas joined in the festivities to welcome Dennis home and break in the courts that are their safe place to play, learn and grow through competition and camaraderie, the same way Dennis did. Greeting and putting on a show for fans, family members, and old and new friends, Dennis showed his love and appreciation for the place where it all started.
Who knows – maybe the next Dennis Smith Jr. is on those courts now, working maniacally to become the next big thing out of the 910.
BEFORE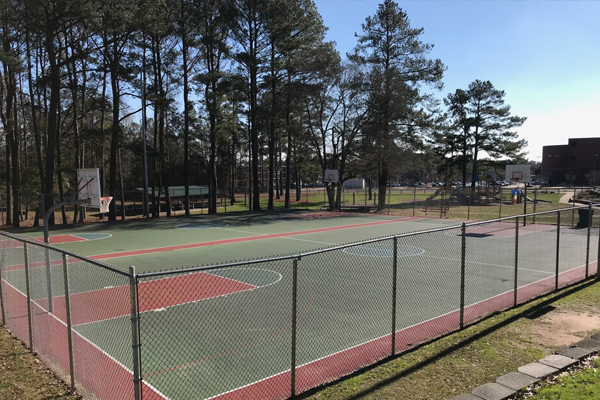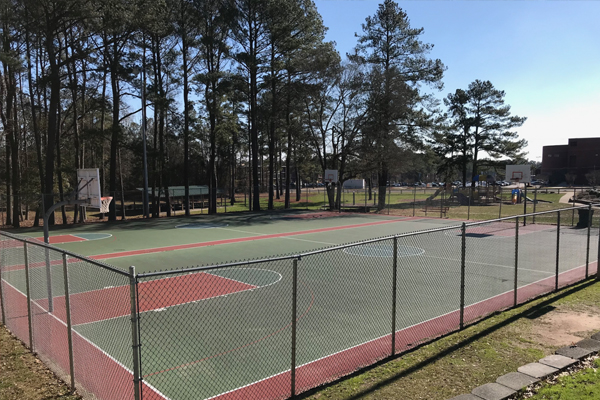 AFTER