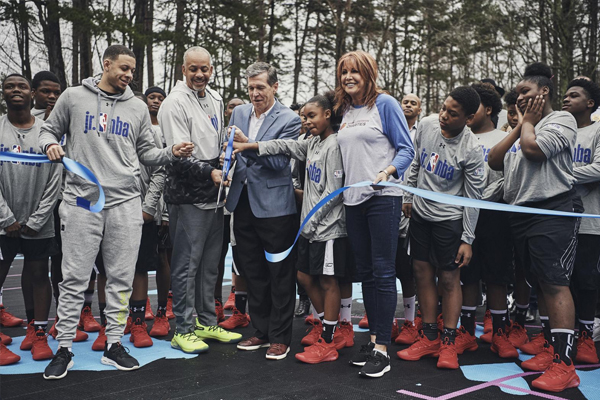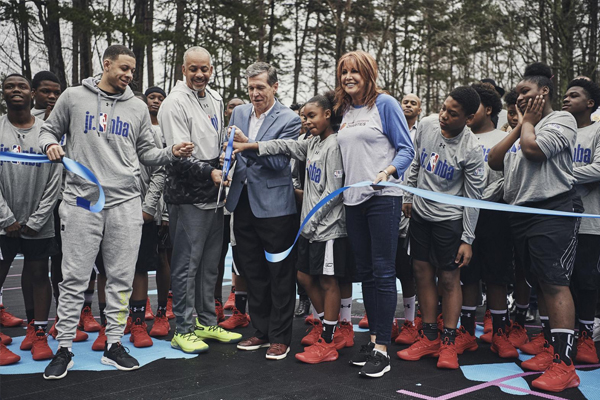 In partnership with the NBA, Under Armour, RISE, Nancy Lieberman Charities, Seth and Dell Curry unveiled two new outdoor courts at the Naomi Drenan Recreation Center. This is the center where Stephen and Seth first learned the game, and spent countless hours on the court growing into the NBA players they would become.
The event also served as a launching pad to bring the Building Bridges through Basketball program to Mecklenburg County. Courtesy of Under Armour, the NBA and RISE, this program uses basketball to facilitate conversation and act as a vehicle for positive change by getting the youth community to talk and share experiences with local law enforcement.
The new courts are now officially open to the public.