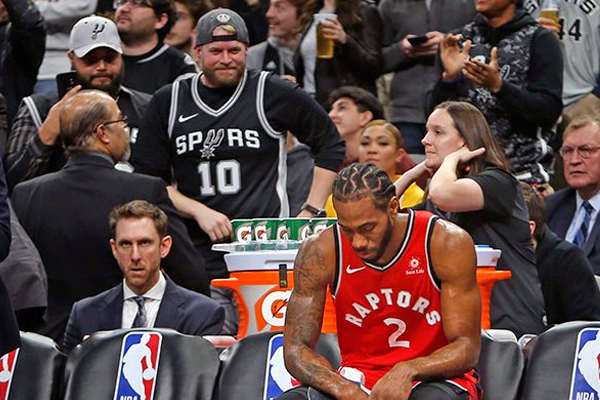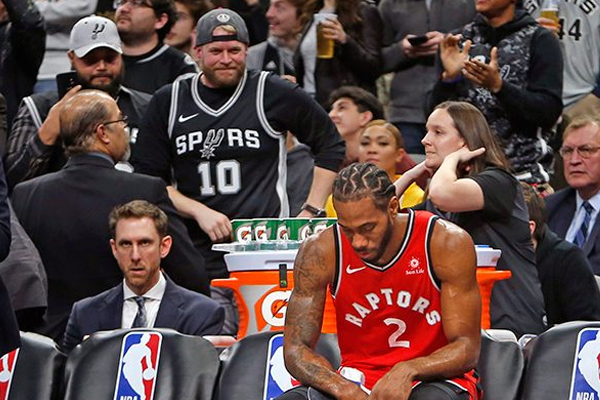 Thursday night was the first time Kawhi Leonard was back in San Antonio since his days as a Spur came to a controversial end, and it's safe to say the fans were still upset with him.
San Antonio played a nice tribute video for Kawhi Leonard and Danny Green right before player introductions which led to Green receiving a strong amount of cheers and Leonard getting booed.
Welcome back to San Antonio, Danny and Kawhi!
#SpursFamily pic.twitter.com/O3D3Lr4m5p

— San Antonio Spurs (@spurs) January 4, 2019
It's clear that the San Antonio fans haven't forgotten how Leonard's tenure with the franchise ended.
Kawhi Leonard and Danny Green get introduced in San Antonio as members of the Raptors. pic.twitter.com/enErTW5ztu

— NBA on TNT (@NBAonTNT) January 4, 2019
They even went so far as to call Leonard a traitor.
It was a cold return for a player who won 2014 NBA Finals MVP and Denver Nuggets' Isaiah Thomas was not impressed with the way fans greeted Kawhi and took to Twitter to chime in on the negative reaction he received, chastising them for reacting poorly to a player who helped the organization capture a title back in 2014.
That man won a championship for y'all and u boo him?? That ain't it!

— Isaiah Thomas (@isaiahthomas) January 4, 2019
Take the "fan" hat off for once and put the "player" hat on and see if you will still boo a player…

— Isaiah Thomas (@isaiahthomas) January 4, 2019
Let us come to your job and BOO you for 2hrs for you looking out for YOURSELF when teams time after time do what's best for THEM!

— Isaiah Thomas (@isaiahthomas) January 4, 2019
As for the game itself, the focus at the beginning was clearly on Kawhi. He scored the opening basket, flexed and let out a yell. This was more than any reaction to a basket he usually has and a better indication about his feelings in facing his old team than anything he said at his interview before the game.
"At times, yeah," Leonard said, when asked if he had any regrets about how his last season with the Spurs played out. "But it's a new year, new season. I'm just looking at what is in front of us right now."
However, by the end it was impossible to ignore what the Spurs and DeMar DeRozan accomplished. Prior to halftime DeRozan had scored 19 points, grabbed 10 rebounds and dished out five assists. The Spurs won dominantly 125-107.