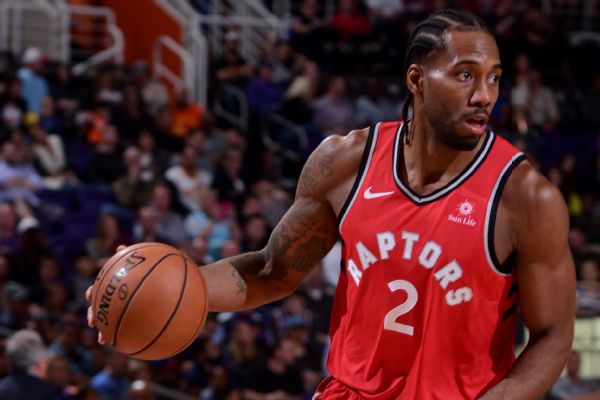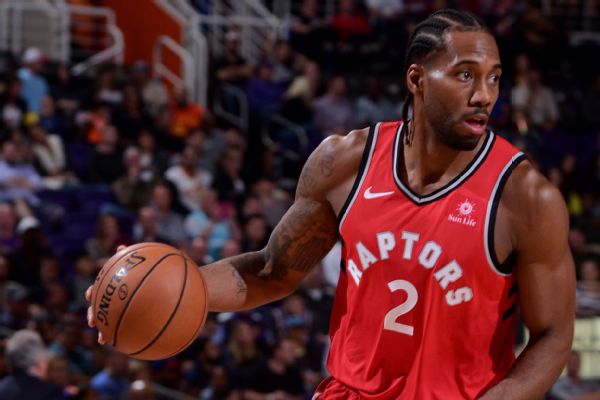 The Los Angeles Lakers are no longer considered favorites to land Kawhi Leonard in free agency this summer. And that's assuming they ever were favorites.
Reports have been bandied about indicating that Leonard may have no desire to team up with LeBron James in purple and gold. Not everyone is buying that, particularly more than a half-year in advance. But ESPN.com's Tim Bontemps polled a few NBA executives prior to the Toronto Raptors' win over the Lakers this past Sunday, and most seem to think the Los Angeles Clippers are a bigger threat to sweep Leonard off his feet:
A survey of several league executives this weekend had the Lakers trailing, even among Staples Center tenants, in the competition to get Leonard, with the LA Clippers universally being placed ahead of them. Rather than seeking to team up with James, the thinking is that Leonard would prefer to have control of his own team, which the Clippers would offer, while still giving him the ability to return to his native Southern California.
None of this matters too much right now. Leonard doesn't enter free agency until July. A lot can change between now and then.
At the bare minimum, the Lakers shouldn't be as concerned about the Clippers as they are about the Raptors. Toronto is one of only four teams with just a single loss in the win column, an honor they've achieved even with resting Leonard for three of their first 10 games. If he plays in their lone letdown against the Milwaukee Bucks, the Raptors could be 10-0.
Which is to say, Toronto should be considered the early favorite to re-sign Leonard. Leaving would be the reverse of a basketball decision right now. But again, there are lot of games left to play between now and June, and even more time between now and free agency. No team should feel overly confident or pessimistic about their chances of signing him, both the Lakers and Raptors included.